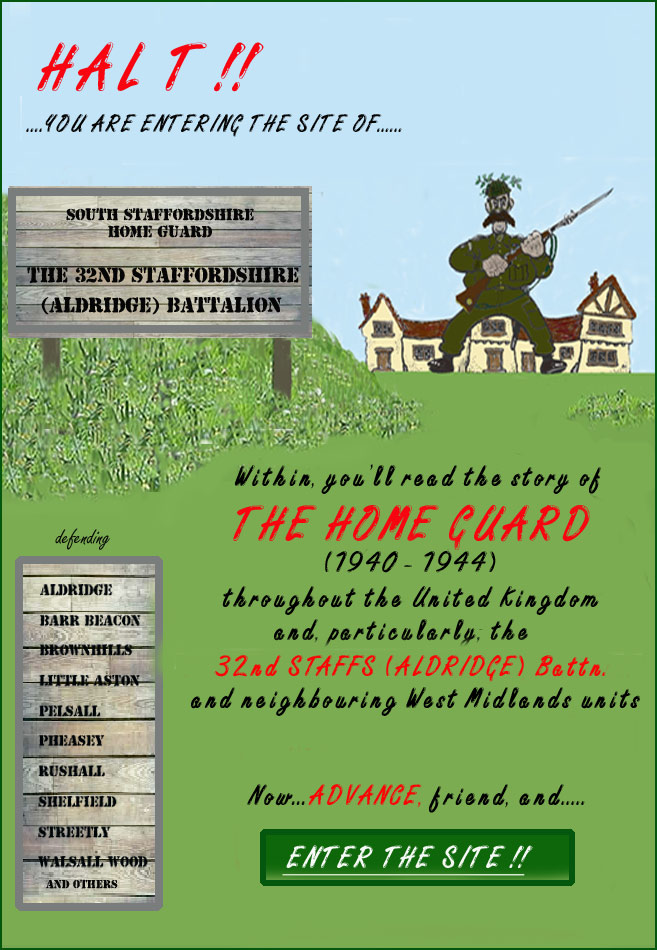 www.staffshomeguard.co.uk
Site created April 2005 and regularly updated.
go to Welcome and Index page
TECHNICAL NOTE : This website has been designed for IE4+ and display settings of around 1024x768. Other browsers such as Firefox and Opera, and other monitor settings, for example those used for widescreen displays, may cause occasional distortion in the layout of the page. In every case, however, the page in question should remain legible and fully functioning.
021981