MEMORIES AND INFORMATION - WARWICKSHIRE, CASTLE BROMWICH
THE SPITFIRE FACTORY
and
EDWARD JOHNSON
This is a page within the STAFFORDSHIRE HOME GUARD website.
To see full contents, go to
SITE MAP
.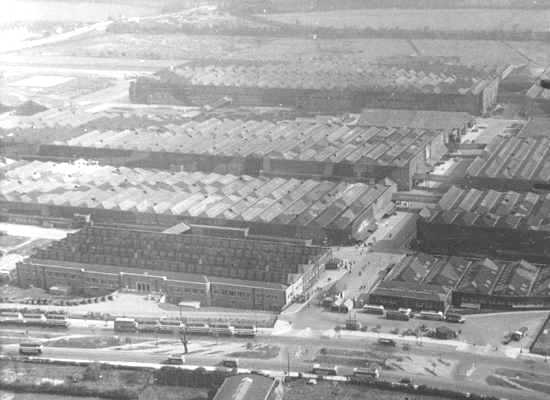 The "Nuffield Spitfire Factory" was
built shortly before the outbreak of war on land adjacent to Castle Bromwich airfield.
This vast complex, funded by the Government and dedicated to the production of the Supermarine Spitfire, was initially under the control of the Morris Motors Ltd company of Lord Nuffield (William Morris). After a disagreement between him and Lord Beaverbrook in the middle of 1940 its management passed into the hands of Vickers-Armstrongs who had taken over the Supermarine Company in 1936. Throughout its life it manufactured a total of almost 12,000 Spitfires, about three-fifths of the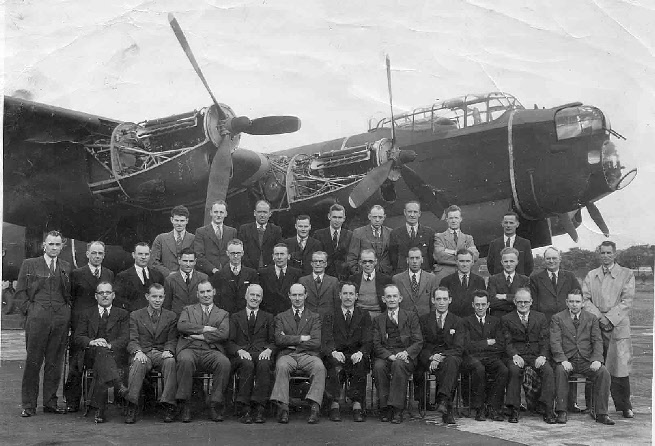 country's total production. The first was delivered on 17th June 1940, just days after the Dunkirk evacuation when the country was coming under its greatest threat.
Later in the war the factory also produced Lancasters of which the first of the initial production batch of 200, s/no. HK 535, is shown to the right in autumn 1943.
(See below for its eventual history;
and for an expanded version of this image, click here)
Edward M. Johnson, a member of the pre-war Territorial Army where he is seen below in 1937, joined this company in 1939 as a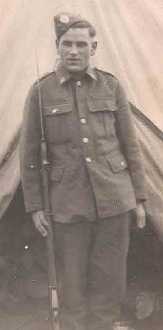 tool setter. He lived in Hawthorn Road, Castle Bromwich after his marriage in 1940. He had his call up papers in that year but was advised that his work was essential to the national war effort and he could not be released. By 1942 he was a machine shop chargehand. In the 1943 photograph of the almost finished Lancaster shown above, he is to be seen in the middle row, fourth from the left. In 1943 again, he was involved in the shooting of scenes within the factory for the film Millions like Us - an activity which he regarded as too diversionary for the important work which was going on. In the same year Winston Churchill visited the factory - did Edward witness that historic moment too?
Edward Johnson of course joined the Home Guard. The factory had its own significant unit which was part of the 52nd Warwickshire (Birmingham) Battalion. A picture of Edward survives in a Home Guard group photograph. Here he is, fourth row back, fifth from the right: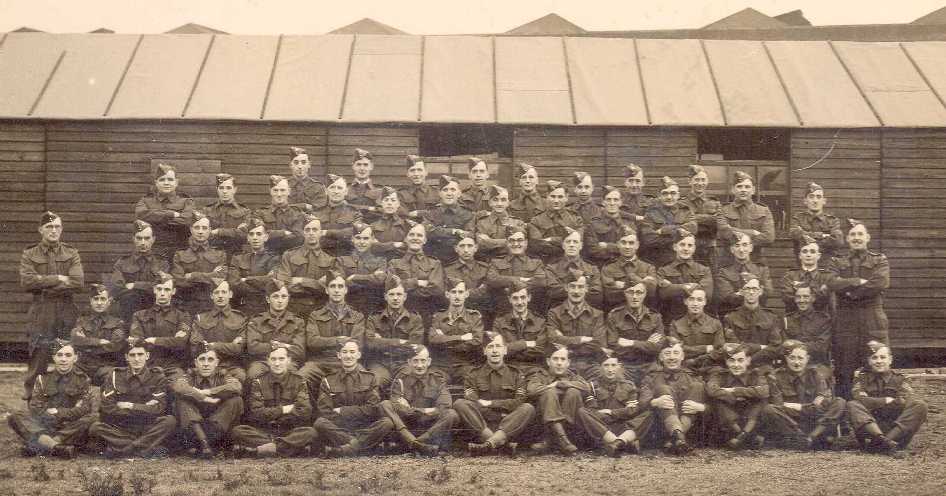 (For an expanded version of this image, click here)
This group photograph has been the subject of much debate amongst Home Guard experts who have considered details of dress and insignia. The consensus of opinion is that it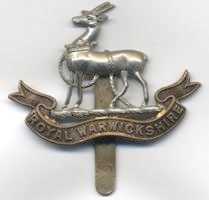 dates from 1943 or 1944, that it shows members of the 52nd Warwickshire (Birmingham) Battalion and that some of these members are in anti-aircraft units. It may well represent a picture of the Spitfire factory unit itself although this cannot yet be confirmed. What is certain is that it shows Edward Johnson himself, and he was a member of the works unit. (To see a detailed discussion about the picture go to this thread in the WWII Reenactment Group Forum).
But whatever the photograph's hidden secrets, let it now stand as a further, minor memorial to Edward Johnson and the countless thousands of people like him - men and women who not only worked under enormous pressure and for excessive hours in West Midlands factories such as this but then devoted whatever spare time and energy they had to voluntary activities in support of the war effort - the Home Guard, A.R.P., Red Cross, W.V.S., firewatching and much else.
******************
ACKNOWLEDGEMENT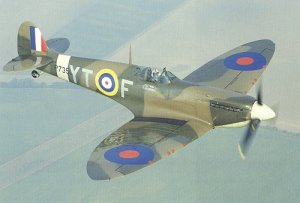 For most of the images and information on this page we are indebted to the McMullin Family to whom we make full and grateful acknowledgement. Their excellent website contains further information on Edward Johnson and his wife Daisy (a munitions worker at Kynoch Works, Witton); and much social, military and genealogical history involving the family including details and images of Edward's T.A. service and of the VE-Day and VJ-Day street parties in Hawthorn Road, Castle Bromwich.
POSTSCRIPT
Lancaster Mk I HK535, pictured in the above article, was first flown from Castle Bromwich by Alex Henshaw on 21st October 1943. It operated from RAF Waddington with No. 463 Squadron from 20th December 1943. It survived raids on Frankfurt, Berlin (at least twice), Brunswick and other targets. On its 11th mission, to attack marshalling yards at Lille prior to D-Day, it was lost during the night of 10/11th May 1944, together with its crew of seven under the command of Fl.Lt. E.M. Scott. These men, mainly Australian, were on their 20th mission. They were amongst the fifty Bomber Command aircrew lost that night in the 31 aircraft of Nos. 463 and 467 Squadrons which had set out to attack Lille - seven aircraft and their crews failing to return.