This is a page within the www.staffshomeguard.co.uk website. To see full contents, go to SITE MAP.
HOME GUARD MEMORIES AND INFORMATION - WARWICKSHIRE
OFFICERS, WARRANT OFFICERS and N.C.O.s
of the
22nd WARWICKSHIRE (B'HAM) BATTN.
This image shows the entire complement of officers, warrant officers and N.C.O.s of the 22nd Warwickshire (Birmingham) Battalion of the Home Guard, responsible for an area of Birmingham including Aston and Hockley. . They were photographed at the Wesleyan Theological College in Friary Road, Handsworth, Birmingham in October 1944, no doubt in celebration of the imminent stand-down.
It is reproduced on this page both as a single image and, in order to assist identification, in a number of sections. Further identification of individuals would be warmly welcomed. Please contact the Webmaster by using FEEDBACK.

Sections of the above image, from left to right.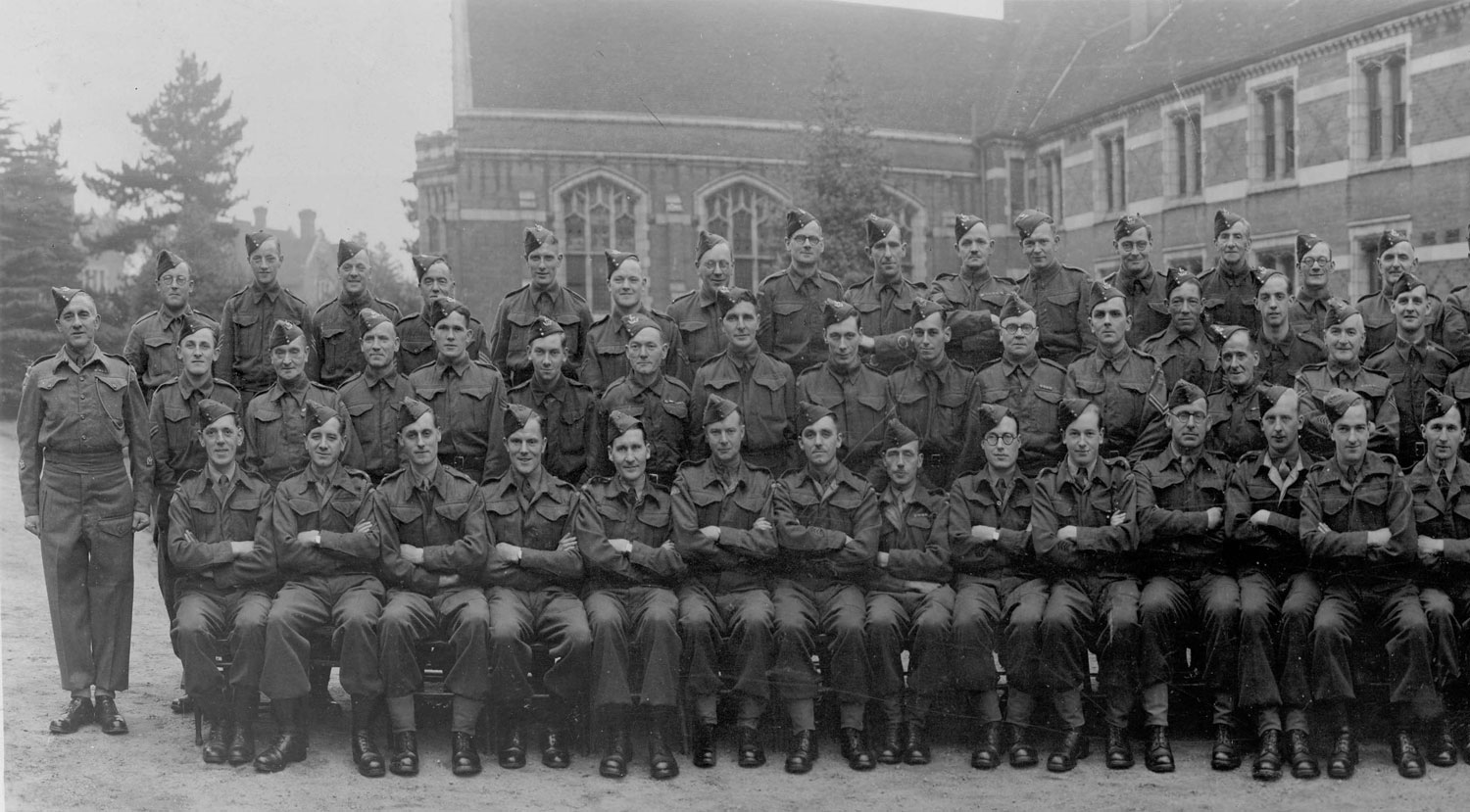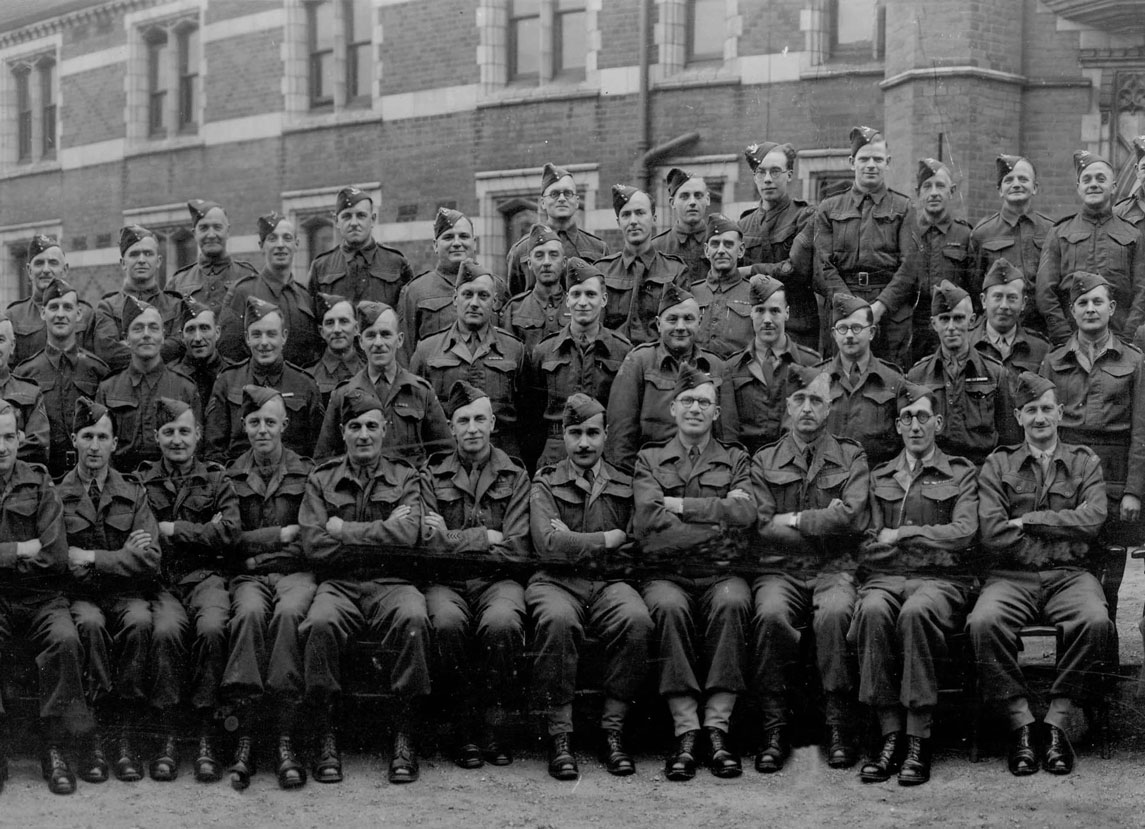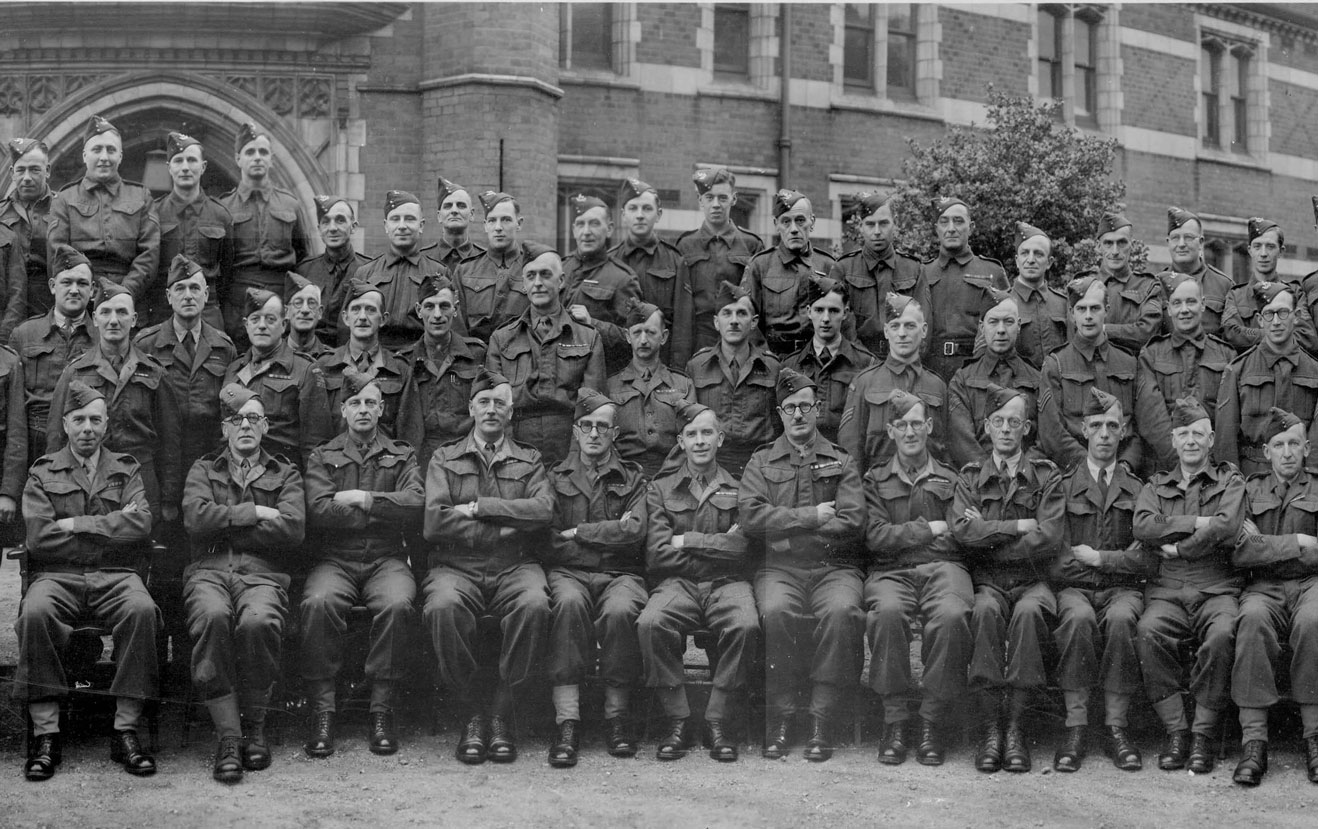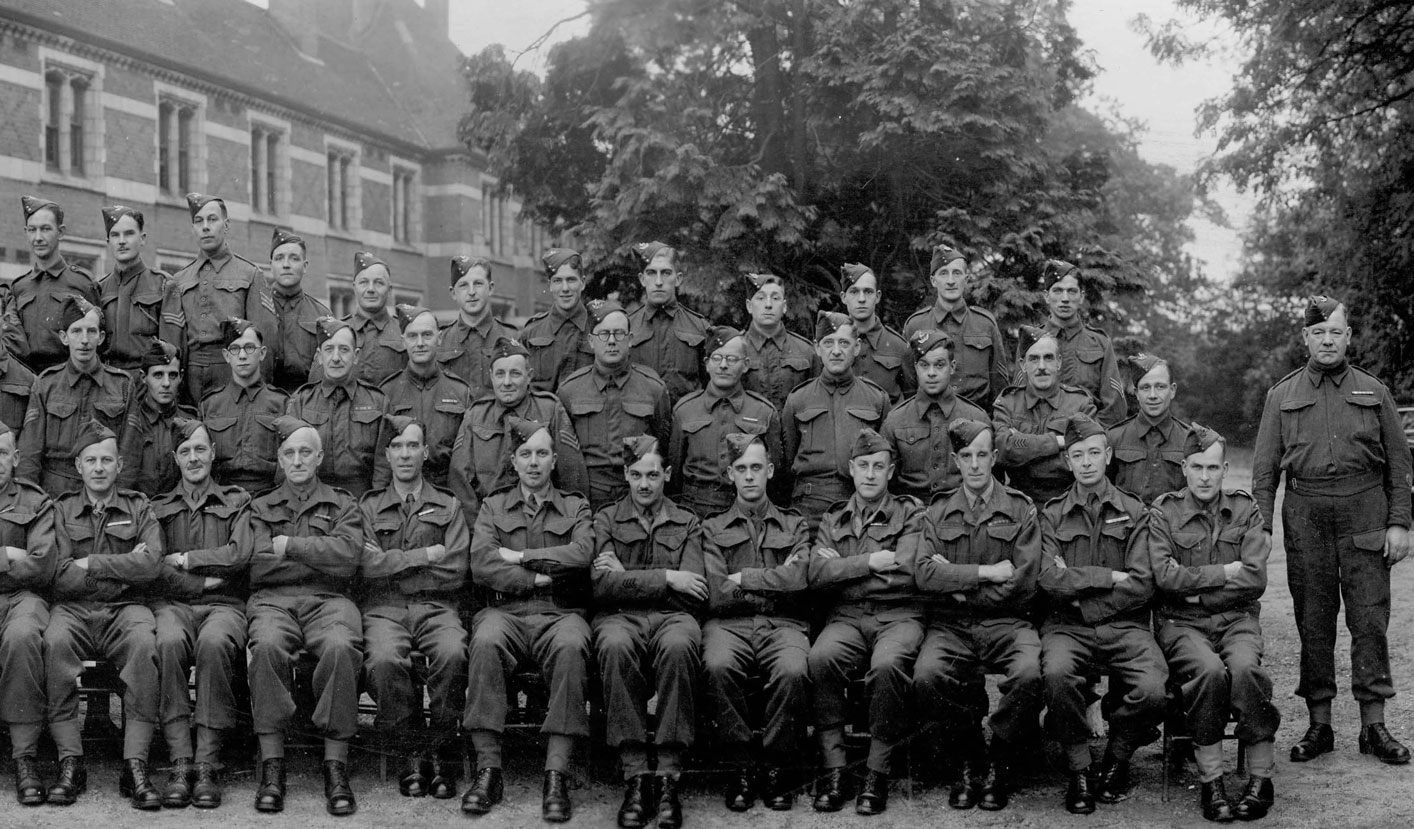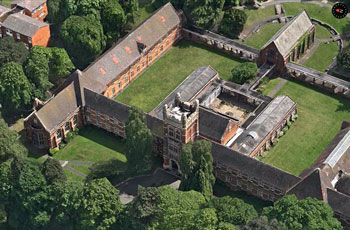 The location of this image survives in the 21st century as a listed building, now known variously, it appears, as

Handsworth Hall, Hamstead Campus and Hamstead Hall

. It is no longer a theological training establishment but provides a home of students from local educational establishments including Aston University. Whether the building played a significant role in the life of the 22nd Warwickshire Battalion between 1940 and 1944 - perhaps as a unit HQ or training centre - is so far unknown.

Within the website is the story of a member of the 22nd Warwicks, Pte. Joseph Bennett. Other mentions of the Battalion can be found by using to site
SEARCH
function
(insert "22nd Warwickshire").


Somewhere in the group image above, but regrettably not identified, is

Arthur Stanley Fage
of

Avon Street, Hockley

. He was the original owner of the print reproduced on this page and it is he, his son and Mr. Peter Rowberry whom we have to thank for its survival.

Acknowledgements
Grateful acknowledgement is made to Mr Peter Rowberry of Great Barr for most generously donating this image to staffshomeguard and thus making it available for publication; and to members of the Birmingham History Forum for assistance in the identification of the location.
Home Guard images © staffshomeguard 2016