This is a page within the www.staffshomeguard.co.uk website. To see full contents, go to SITE MAP.
HOME GUARD MEMORIES AND INFORMATION - WARWICKSHIRE, BIRMINGHA
2nd WARWICKSHIRE (RUGBY) BATTN.

"C" COMPANY, SOUTHAM


The
2nd Warwickshire (Rugby) Battalion
defended the town of
Rugby
and adjoining areas, under the command of
Lt.-Col. D.C.M. Beech, M.C
.
(1941)
. Within that Battalion, "C" Coy. was responsible for the neighbourhood of
Southam
and was sub-divided into at least two platoons.

This associated page contains images and information relating to the activities of the Southam Company/Platoon.
The entire unit, comprising a large number of men men, parade on a dismal, wintry, Sunday morning in front of scattered groups of villagers....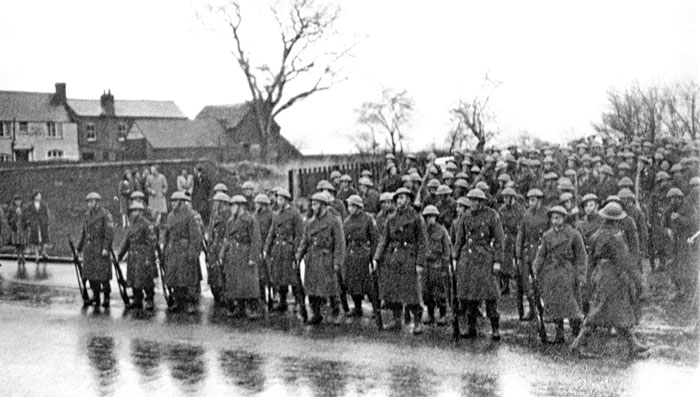 It's g
ood when it's over......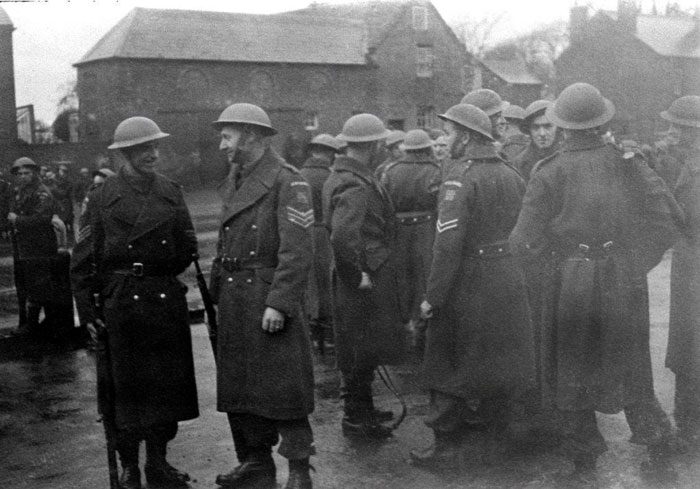 On 15th October 1944,

Pte. T.G. Beck

wins a cup for being the best shot in the "Southam Platoon", presented by

Sgt. T. Kendall.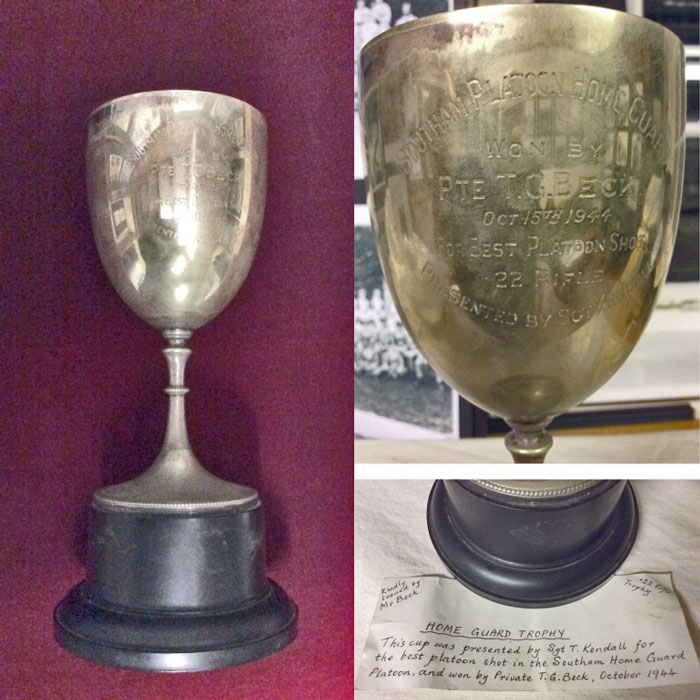 In the early part of 1944, it seems that

Private C.

of No. 1 Platoon had been less than assiduous in attending parades of his unit - or at least careless in seeking prior permission for absence. The sanction from

E.W. Bates

, (probably C.S.M., and acting on behalf of

Lt. P.G. Kelsey),

is hardly draconian: "Turn up next time at 19.30 - or as soon afterwards as you can!"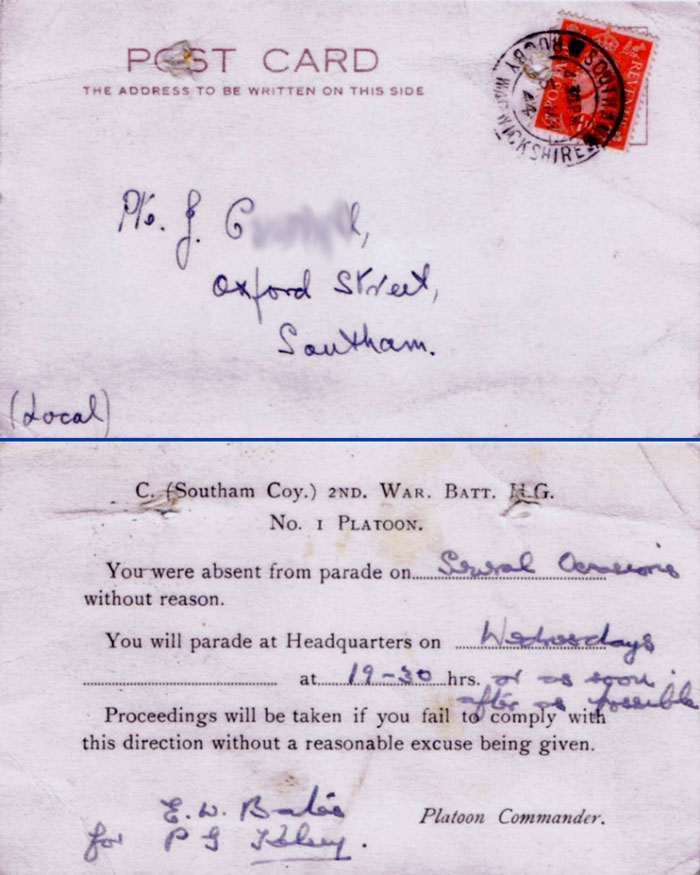 A Southam Home Guard training rifle


THE SOUTHAM HOME GUARD
In September 1989, on the fiftieth anniversary of the beginning of the Second World War, these extracts from the reminiscences of one of the Southam Home Guard,

E.W. (Ted) Bates

were published:
After France had capitulated to the Germans and our army had been defeated and evacuated from Dunkirk, Churchill rallied our men to form a Home Guard, known at first as the Local Defence Volunteers, to defend our country in the event of a German invasion. All we had to fight with were a few Ross rifles supplied by the Americans, a few rounds of ammo, a few pitchforks and bags of courage.
Major
Nickalls
(Major M. Nickalls, M.C.)
, an officer of the Great War of 1914-18, was elected to lead the

Southam

Home Guard company. We had a platoon from each village in the Southam area and in each platoon were ex-soldiers from the Great War, including Bill Sturley

(Capt. W.W. Sturley)

from

Southam

, an ex-officer,

Bob Morgan,

from

Long Itchington

, Bert Taylor
(Lt. B.G. Taylor)
from

Stockton

and

Billy Timms

and myself from

Southam

.
I was an ex-regular, not long discharged from the Royal Warwickshire Regiment, and I was asked by Bill Sturley to train the Southam Platoon with the help of

Ernie Pitton

, also an ex-regular. I mentioned Billy Timms and myself especially because we did the first guard duty done in Southam. Everybody was expecting an invasion, and on the first Saturday evening after Dunkirk we started guard duty on the

Market Hill.

Timms and myself took it in turns, two hours on and two hours off all night, and we had plenty of folks taking the mickey in a very friendly way as we walked up and down, but we carried on. After we had all taken turns in doing this night duty for two or three weeks, it was decided to scrap that idea and our Platoon carried out dusk and dawn patrols, 8 to 12 midnight and 6 to 8 in the mornings, every day until the Second Front was opened in France two and a half years later.......
Grateful acknowledgement


is made to
Bernard Cardogan
The Cardall Collection, Southam
and
David G.P. Morse