This is a page within the www.staffshomeguard.co.uk website. To see full contents, go to SITE MAP.
HOME GUARD MEMORIES AND INFORMATION - WARWICKSHIRE, BIRMINGHA
1st WARWICKSHIRE (WARWICK) BATTN.
SUMMARY PAGE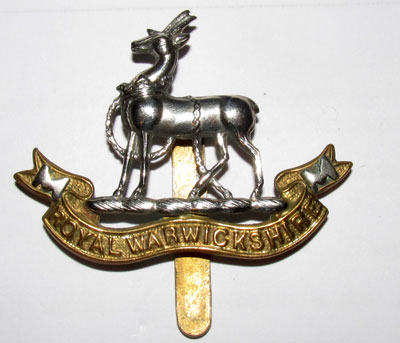 The

1st Warwickshire (Warwick) Battalion

was a large unit defending the towns of

Warwick

,

Leamington

and adjoining areas. In 1941 it was commanded by

Lieutenant-Colonel J.H. Alexander,

D.S.O., M.C. (late Royal Engineers): and later by

Lt. Col. E. A. Fielden

.


Information relating to this Battalion which is contained within this website is shown in the following summary.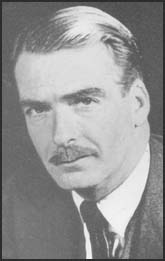 The Battalion was fortunate in being responsible for an area which mainly coincided with the constituency of the
Rt. Hon. Anthony Eden
who was Churchill's Secretary of State for War. Mr Eden had made the famous radio announcement on Tuesday May 14th 1940 concerning the establishment of the Home Guard and seems to have had a close relationship with the local unit thereafter.



A great spirit of comradeship developed within many Home Guard units, fostered by shared adversity, mutual reliance, humour and the existence of a clear, unquestioned common cause. Groups of men were reluctant to see the dissolution of this bond and the result was the formation of Associations throughout the country. Sometimes these represented an opportunity to exercise newly acquired skills such as rifle shooting. Other Home Guard clubs were formed for purely social purposes. The 1st Warks were no exception and the result was the
Leamington Home Guard Club
, founded in 1944/45 and still active to this day
(2016)
in
Portland Street, Leamington Spa.


This is a list of the Battalion Platoons:

No. 1, No. 2, No. 3, No. 4, No.5, No. 6, No. 7, No. 8, No. 9, No. 10 (responsible for specific geographical areas)
No. 11 -
Midland Electric Light and Power Company Limited

No. 12 -
Leamington Priors Gas Company Limited

No. 13 -
Great Western Railway

No. 14 -
London, Midland Scottish Railway (Leamington)

No. 15 -
London, Midland Scottish Railway (Milverton)

No. 16 -
Sidney Flavel and Company Limited

No. 17 -
Ford's Imperial Foundry, A.S. Lines (Timber Merchants), G.P.O., Brico
Further sources of information about the 1st Warwickshire (Warwick) Battalion are the two following books, now regrettably long out of print but occasionally available second-hand:

"We You Salute - Your Local Dad's Army 1940-1944"
by Roy Rowberry, 1990
"The Home Guard of Royal Leamington Spa"

(other details unknown)
Acknowledgements
Grateful acknowledgement is made to an anonymous collector of Home Guard information and memorabilia who has generously made his material available to staffshomeguard and permitted its publication. This material is mainly contained in the General Information section above. Acknowledgement is also made to "We You Salute" (see above) as the source whereby it has been possible to identify certain groups and individuals.

Please Note
This website is wholly non-commercial and is entirely funded by the Webmaster. Its sole aim is to commemorate all members of the Home Guard and, in publishing information about them, to honour them and their devoted service. The website is regularly archived by the British Library and so the service of individuals and their identities will theoretically be accessible in perpetuity.

The website does not knowingly publish copyright material unless permission has been sought. However, in the case of this and associated pages, not all the original sources of the information and images contained are known. The material is thought to be mainly in the public domain; but if this is not the case and any visitor to this website feels that his/her rights are not being properly observed, please could they make contact with staffshomeguard using the Feedback facility. Appropriate acknowledgement will then be promptly made on the page in question; or the item will be deleted, if that is the wish of the copyright holder.






x144 - December 2016, updated 2017