The 1st Warwickshire (Warwick) Battalion, Home Guard whose area of responsibility was the county town of Warwick was a large Battalion. Its list of officers as at 1st February 1941 contained the names of 105 men, considerably above the average number for such units. It was commanded in 1941 by Lt. Col. J.H. Alexander, DSO, MC (late Lt. Col., Royal Engineers), and later by Lt. Col. E. A. Fielden. Within this list of officers' names there appears that of Lt. C. Fullerton. We are indebted to Lt. Fullerton's son, Andrew Fullerton, for the information contained within this page.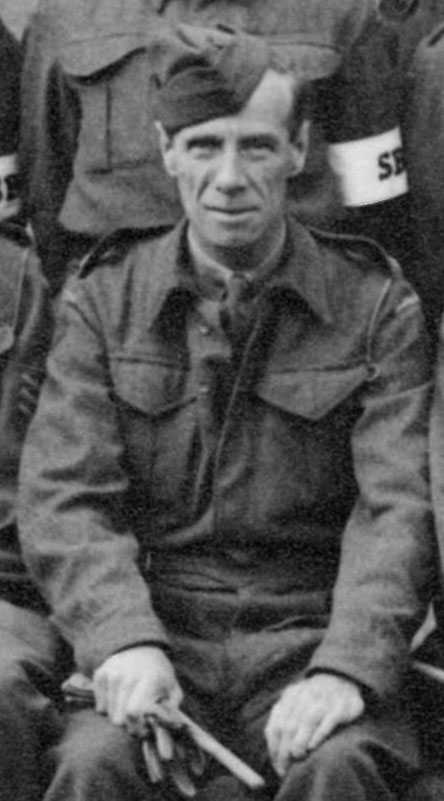 Lt. Cecil Fullerton - sometimes known to friends as Pat Fullerton because of his Irish birth - lived in Leamington Spa between 1932 and 1944. He worked from the Warwick office of Balfour Beatty as a Construction Superintendent of 132kv overhead power lines for the Central Electricity Board, a 30 MW extension to Avon Power Station and general construction work for Power Companies. This work was clearly essential to the war effort and this thwarted him in his desire to join the Royal Naval Volunteer Reserve or the Royal Engineers. Instead he enlisted in the Warwickshire Home Guard and in addition to that he volunteered as an ambulance driver for the Red Cross - although quite how he fitted those duties in alongside his HG activities and his day job of responsibility for maintaining power lines in that part of the Midlands beggars belief.
The following image dates from May 1943. It is almost certainly that of Lt. Fullerton's platoon, No. 7 and part of one of the Battalion's several Companies. Lt. Fullerton is shown seated exactly in the middle of the front row and is fairly clearly in command. (Click on the picture to see a larger, higher definition version).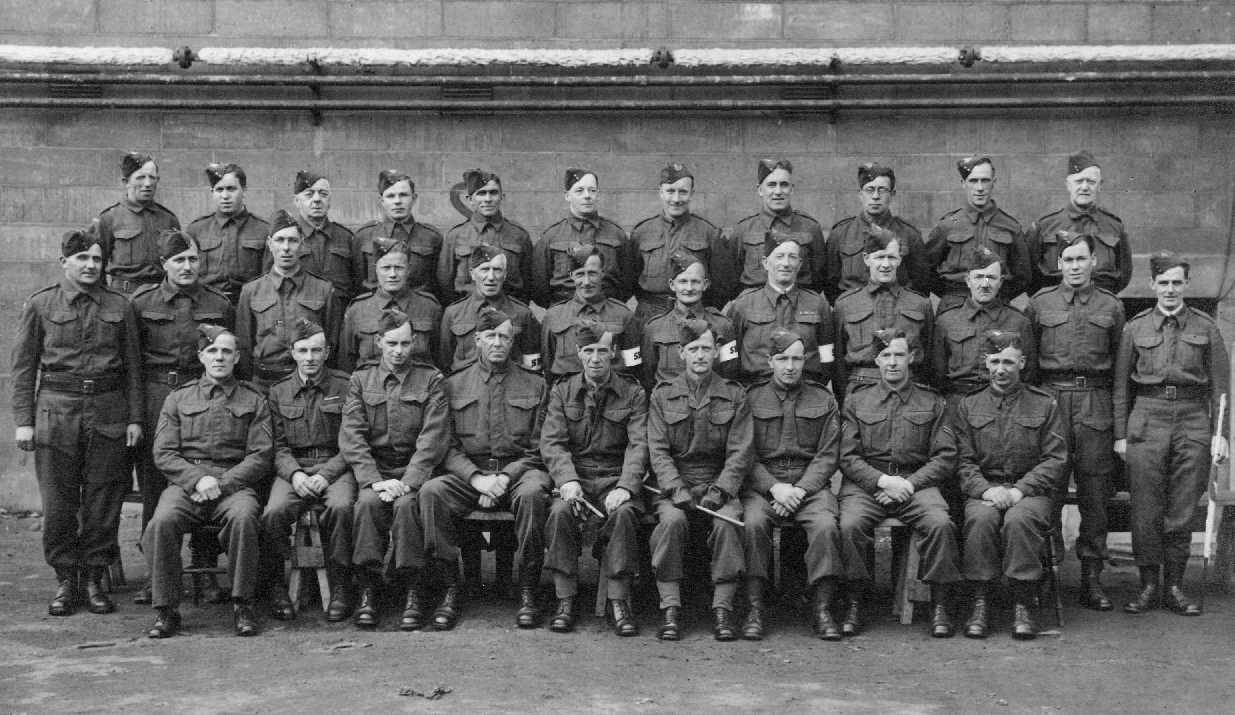 (Click on image for higher definition version)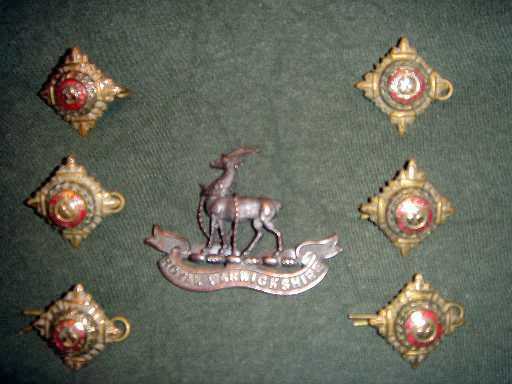 Lt. Fullerton's cap badge and pips - he was presumably promoted to Captain in the course of his service - survive within his family (right).



Also surviving is a double sided leaflet dated April 1943 and issued to "7 Pltn., Lt. Fullerton". This leaflet, presumably issued to Home Guard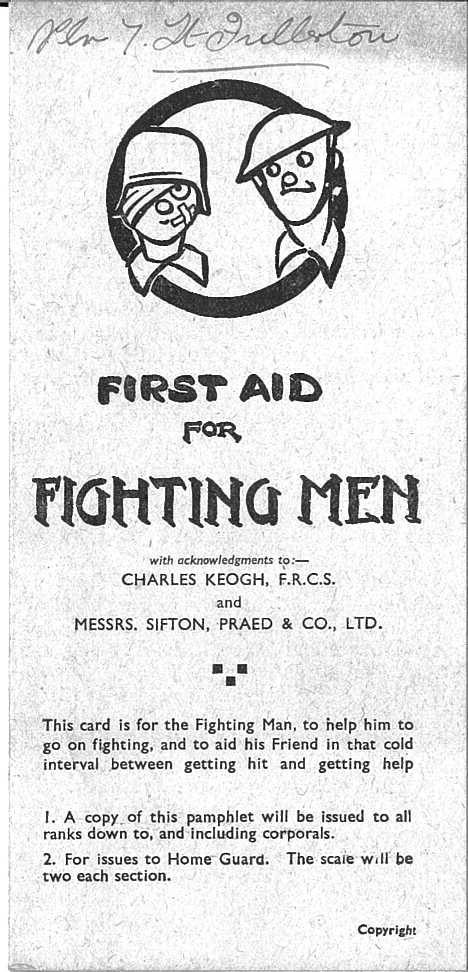 units throughout the country and dealing with First Aid in the field, has an interesting family connection. Lt. Fullerton's father, an earlier Andrew Fullerton, was Professor of Surgery at Queen's University, Belfast and had served in the Great War as a colonel in the Royal Medical Corps, being honoured with the CB and the CMG. One of the pupils at Belfast, Mr Charles Keogh, FRCS, had became a close friend of Cecil Fullerton and was also contributor to the leaflet whose guidance his tutor's son - and no doubt many thousands of Home Guards like him - would carefully note and store away in the hope that it would never be needed. Acknowledgement to him by the War Office is made on the front page of the pamphlet (right) .
(To view the complete pamphlet, please click on the image).