This is a page within the www.staffshomeguard.co.uk website. To see full contents, go to SITE MAP.

HOME GUARD MEMORIES AND INFORMATION - WARWICKSHIRE

BIRMINGHAM
MILITARY AND CIVILIAN EXERCISES

SAT/SUN 12th/13th JULY 1941
SAT/SUN 9th/10th AUGUST 1941
Birmingham was the scene of many defensive exercises in the course of the war. Sometimes these were major military exercises involving attack and defence by huge numbers of regular troops and Home Guards; others were to test the readiness of the city's various specialised services to meet other challenges, especially that of air raids; or a combination of both.
The documents in this page are a few of those issued by the City of Birmingham Public Health Department to those medical personnel who were involved in two such major exercises which simulated an attack on the city by enemy ground and aerial forces. They give a hint of the overall effort by many other services including the Home Guard, none of whose detailed correspondence has so far come to light. These vast exercises took place throughout the city over the weekends of 12th/13th July and 9th/10th August 1941. Some of the lessons learned in the former were no doubt incorporated in the latter.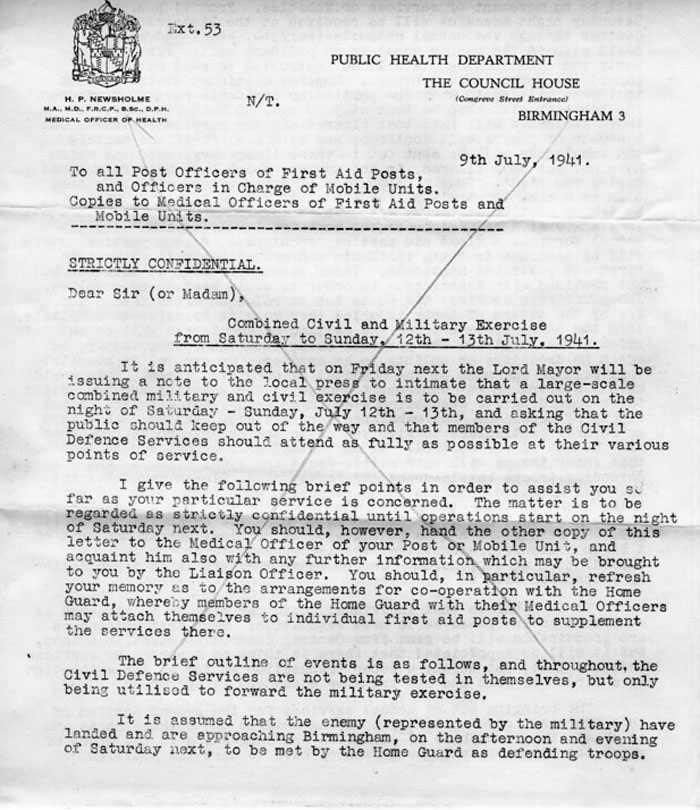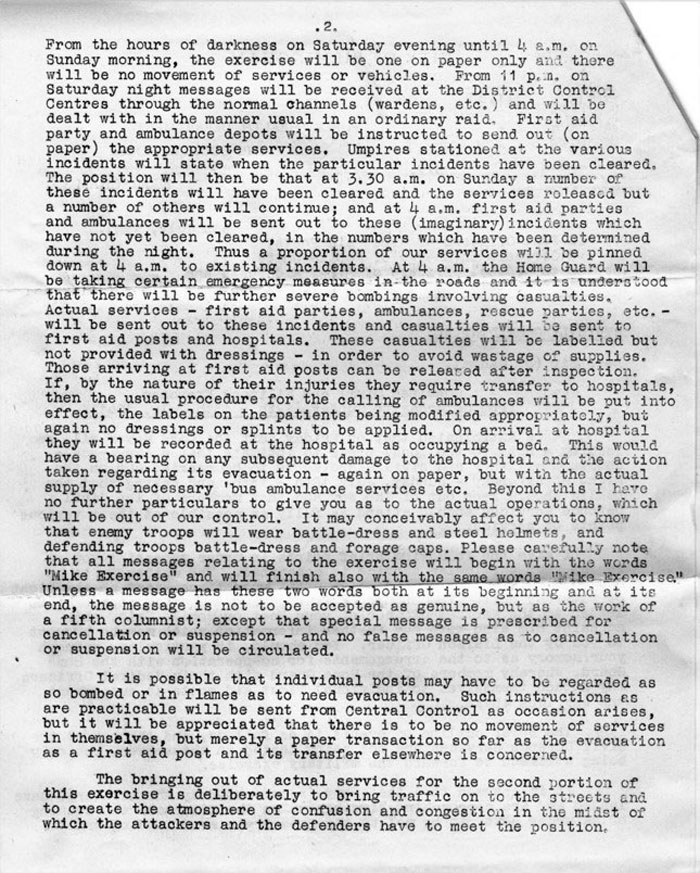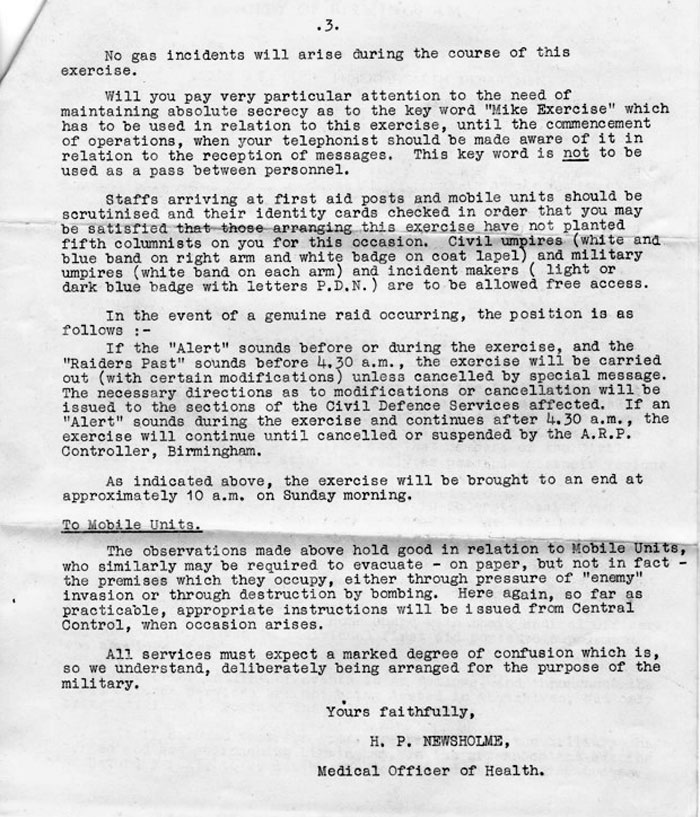 The exercise duly took place and a letter of appreciation from the Lord Mayor was published a day or two later.....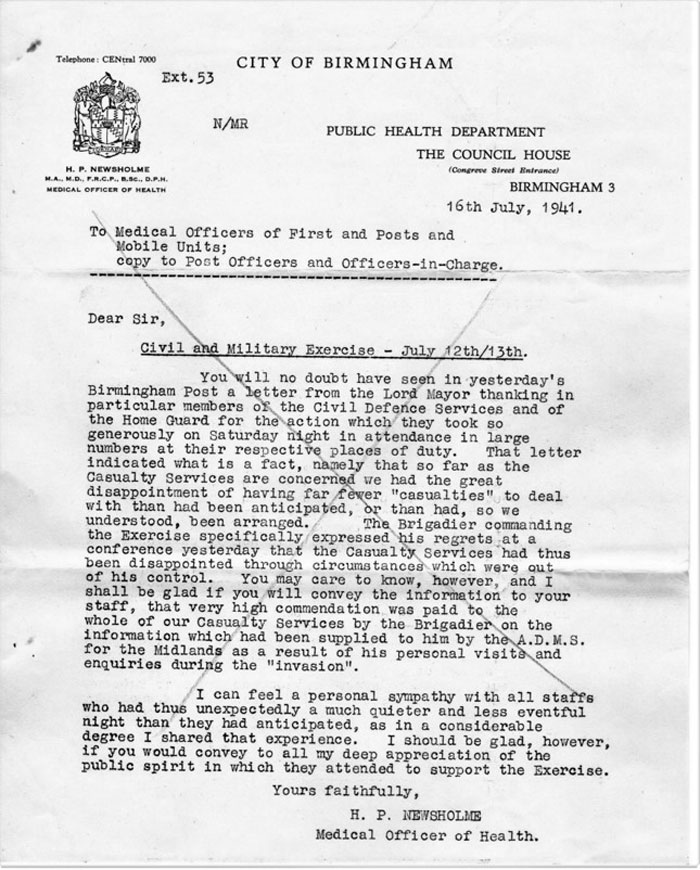 After the conclusion of that exercise, there was no let-up.......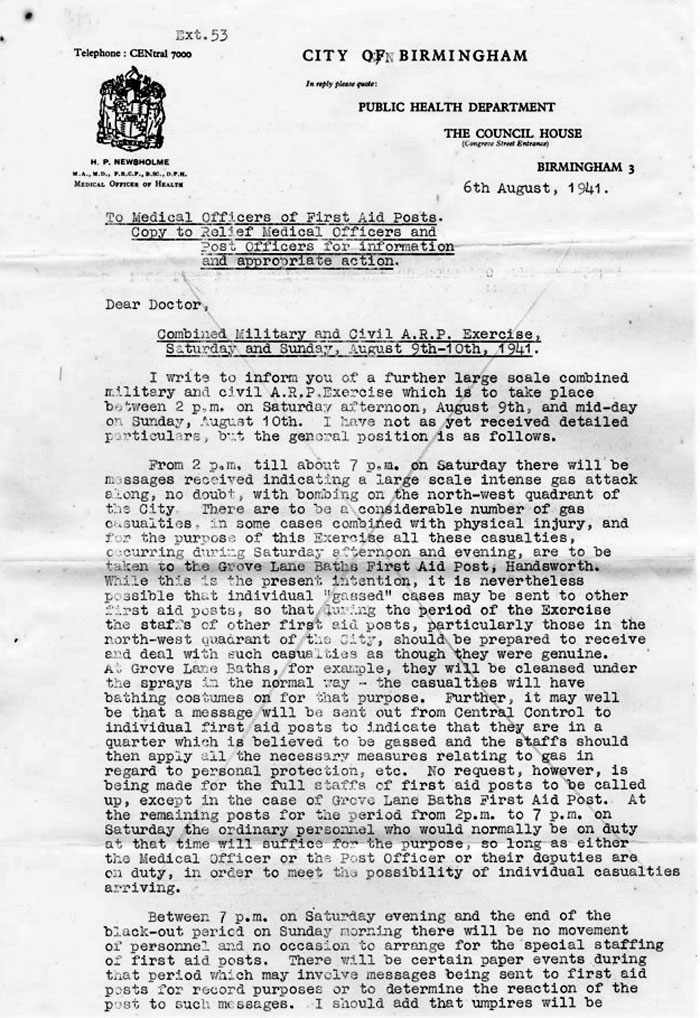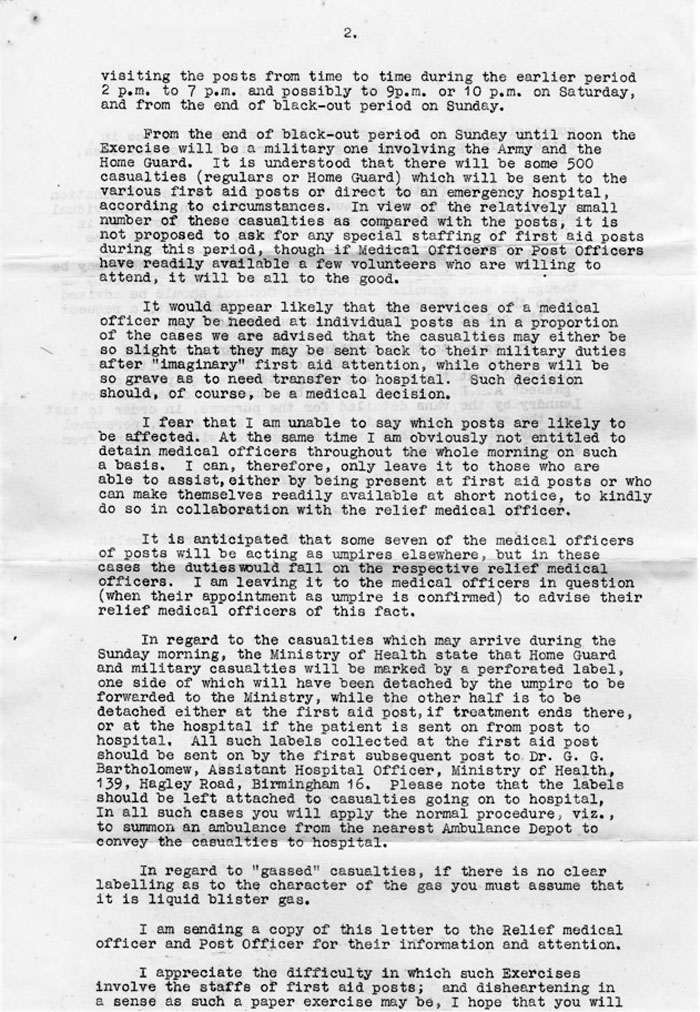 ........(last line of Page 2 missing).........