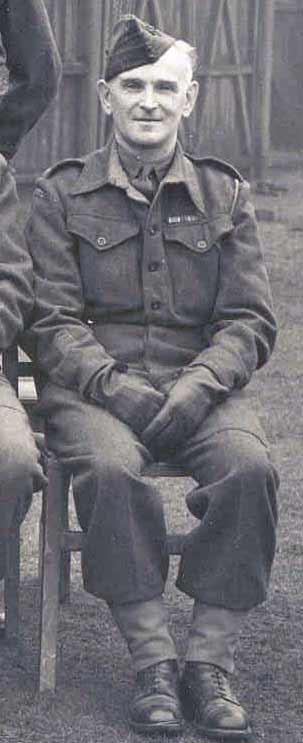 The 44th Warwickshire (Birmingham) Battalion, Home Guard, was responsible for the defence of the Handsworth area of Birmingham. Its component units will have included (and may have comprised wholly) factory platoons whose members were employees of individual companies in the area. Its Commanding Officer in early 1941 was Lt.-Col. C.W.P. Blackmore, late of the Royal Artillery. Amongst the more than 40 other officers listed at that time were Major A.B. Waring and 2/Lts. G.H. Griffiths and Z. Tolley ( pictured right)
Major Waring was Managing Director of Joseph Lucas's at their huge Great King Street factory, situated on the edge of the Battalion's area. At that time he was presumably a Company Commander but later he took over command of the Battalion and assumed the rank of Lieutenant-Colonel. After the war he was knighted and became Sir Bertram Waring. 2/Lts. Griffiths and Tolley both worked for Lucas as well, almost certainly at Great King Street.
A separate page of this website, devoted to Lt. George Griffiths, provides further information about Lucas and the 44th Warwickshire Battalion, Home Guard.
Zechariah Tolley (1895-1975), like most of the officers in the Battalion, had served in the Great War, in his case in the South Staffordshire Regiment. He had been injured in France and, as a Private, was the recipient of the Military Medal. This award was gazetted in the London Gazette of 27th June 1918. An image showing the investiture survives, with Pte. Tolley on the left (below).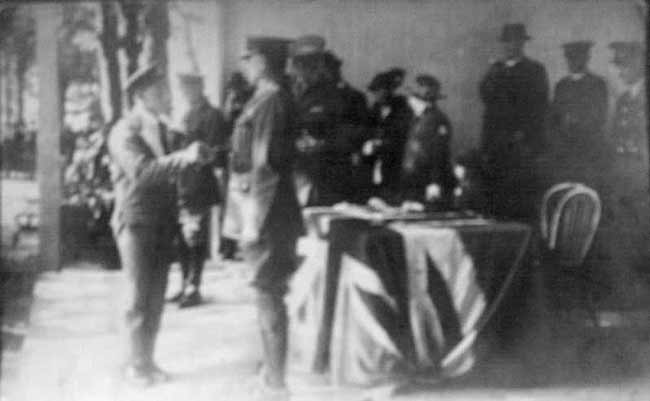 Zechariah Tolley almost certainly joined the Home Guard at a very early stage in its life and he appears as a Second Lieutenant in the February 1941 List of Officers. Little is known so far about his service but he appears in the following image, sitting beside George Griffiths on the extreme right of the front row. Capt. F.J.H. Coleman is in the centre of the same row. It appears likely that this group of officers are those responsible for the Lucas factory section of the 44th Battalion. It is a winter scene and it could have been taken to commemorate the stand-down of the Home Guard in early December 1944.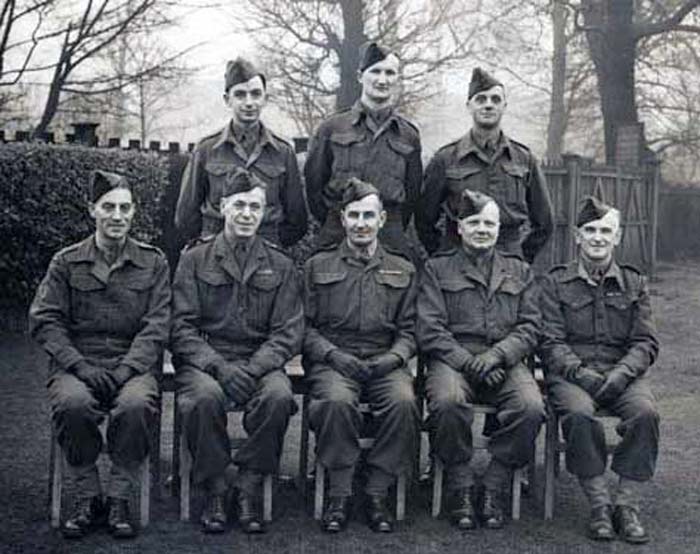 Zechariah's service is marked by an engraved tankard, like that of George Griffiths and Jock Orr presumably the result of Col. Waring's personal generosity. This survives survives in the possession of his great-great nephew and is depicted below.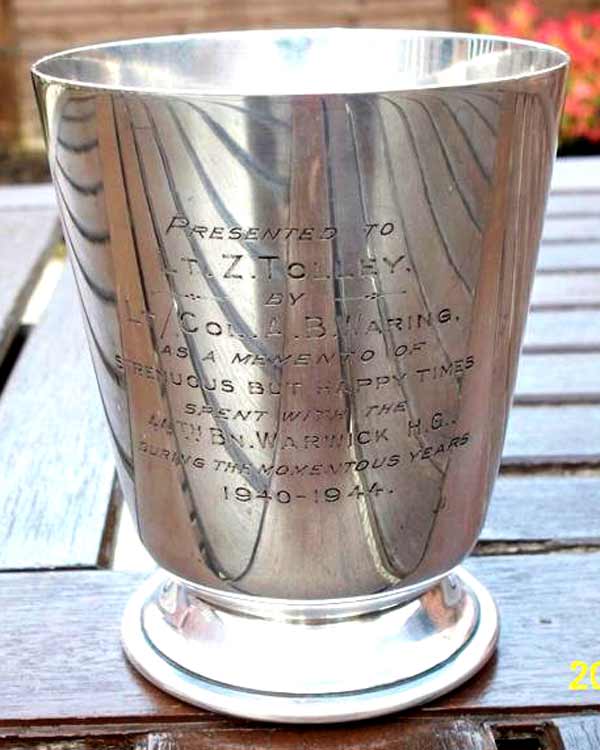 Further information and images relating to Zecharia's Great War service may be seen on a separate page of this website.