"WITH FONDEST LOVE, TREV."
The Letters Home of Lt. E. Trevor Evans,
1917-1919
(34 Squadron, R.F.C. and 206 Squadron, R.A.F.)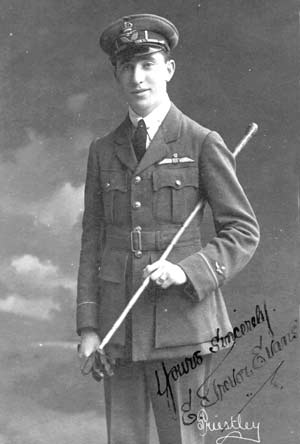 Lt. E. Trevor Evans was a young man from New Brighton on the Wirral in Cheshire who was taught to fly in the Royal Flying Corps in 1917. He served as a pilot with 34 Squadron on the Western Front and in Italy before spending several months in England and later returning to action with 206 Squadron in France for the last few months of the war. After the Armisice he and the Squadron formed part of the Army of Occupation in Cologne.
Trevor, like many of his generation, was a prolific letter writer. His output, to family and friends, must have been enormous. We are fortunate that most of those written to his family - and especially those to his twin sister, Marjorie - have survived, tied up in a length of faded pink ribbon and lovingly preserved by her until her death in 2001 at the age of 103.
For the benefit of later generations of the family this pile of letters, photographs and other documentation was transcribed and assembled into a privately published document entitled "With Fondest Love., Trev.", the writer's invariable closing line. It provides a glimpse of social life on the Wirral and of the impact of war on individuals, families and society as a whole; and it illustrates many aspects of life as an R.F.C. cadet, as a rookie pilot seeing action for the first time and finally as an R.A.F. veteran of many missions and experiences, all gained before the age of twenty-one.
An almost full version of "My Fondest Love, Trev.", including all of Trevor's words and fully illustrated but excluding most of the extensive appendices of the original version, is available on associated pages of this website.This online version is split into two halves, as shown below. Select either part to view.
(N.B. The two documents are in .pdf format and will require Adobe Acrobat Reader to view. They are large files, each of about 100 pages and 12-16mb, and will be very slow to download on non-broadband connections. Part 1 includes the Contents List of the entire document; there is no index but each part is searchable. )
PART 1 (click to view)

Contents and Introduction
1915 and 1916: New Brighton
1917
January: Inns of Court, Berkhamsted
February: Berkhamsted
March: Berkhamsted; R.F.C, Reading
April - May: Catterick (14 Reserve Squadron/14 T.S./6 T.S.)
June: Catterick; Tadcaster (46 T.S.)
July: Tadcaster; Catterick
August: Catterick; Turnberry (No. 2 School of Air Gunnery)
September: Catterick; Doncaster (15 T.S.); Spittlegate; Brooklands
October: Hursley Park, Winchester; Western Front (34 Sqn.)
November: Western Front; Italy (34 Sqn.)
December: Italy
PART 2 (click to view)
1918
January: Italy; Lake Down, Salisbury (108 Sqn.)
February: Lake Down
March - May: Hospital, Wales and Liverpool
June - July: Lake Down (14 T.D.S.)
August: Lake Down; Western Front (206 Sqn.)
Sept. - November: Western Front
December: Western Front; Cologne (206 Sqn.)
1919
January - March: Cologne/Bickendorf
Epilogue, Bibliography, Appendix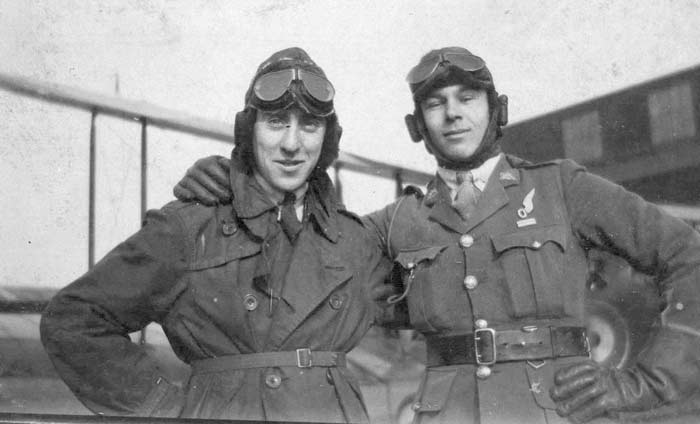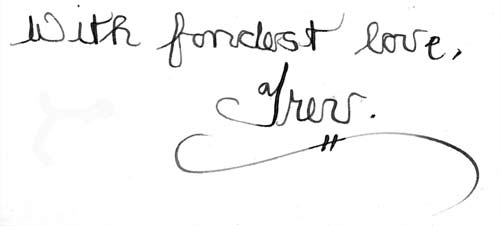 This website also contains the story of another member of 206 Squadron, 2/Lt. Wilbur Arnold John, an observer lost in July 1918 and one of the aircrew whom Trevor Evans joined the Squadron to replace: THE STORY OF WILBUR ARNOLD JOHN
These Great War pages are hosted by the Staffordshire Home Guard website - www.staffshomeguard.co.uk - a website devoted to the memory of Britain's WW2 Home Guards. To see the full contents of the website, please go to the Contents and Index Page.