This page is hosted by www.staffshomeguard.co.uk, a website dedicated to the memory of Britain's Home Guard in WW2.

REDFORD BARRACKS, EDINBURGH, 1919

Scenes from a Soldier's Photo Album
1. Buildings, Parades, Guns and Tanks


BUILDINGS, PARADES, GUNS and TANKS
Here are some of the scenes from Redford Barracks at Colinton, Edinburgh and the nearby area, recorded by a private in the 3rd Cameron Highlanders between February and Midsummer 1919.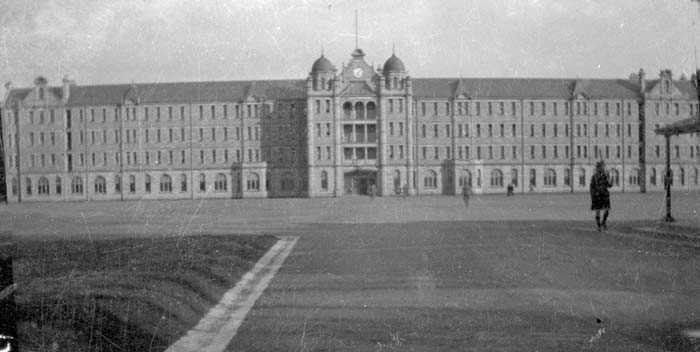 The 2/10 Royal Scots on parade, in winter and summer......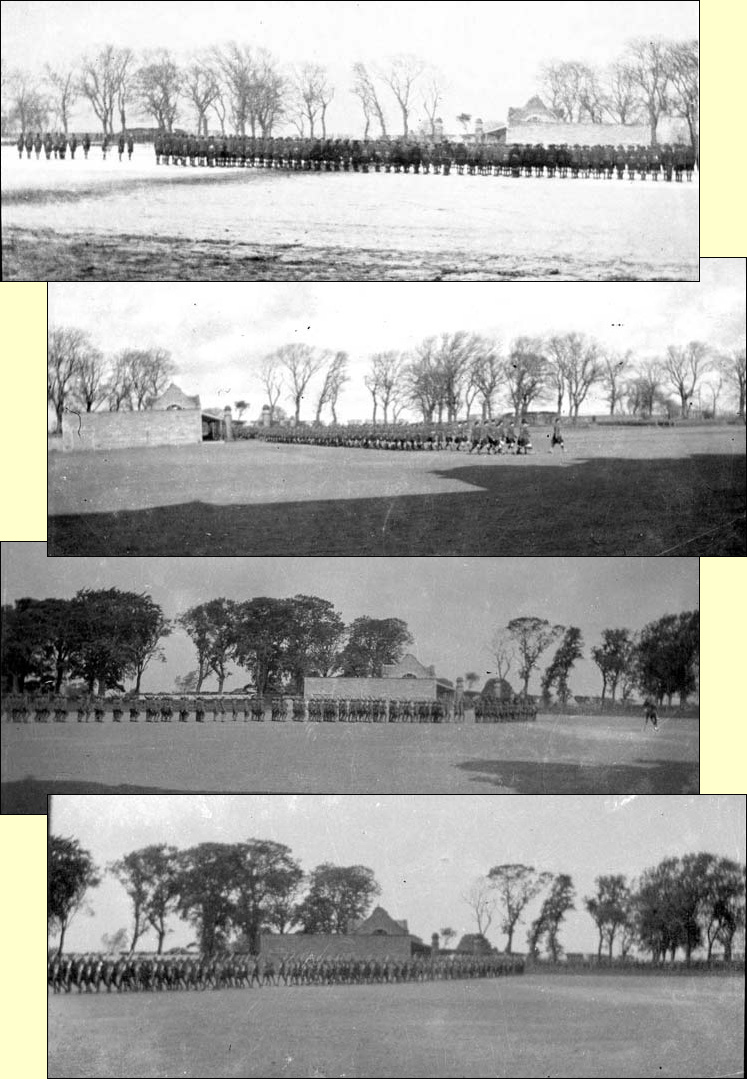 The captured "Bolshie Gun"......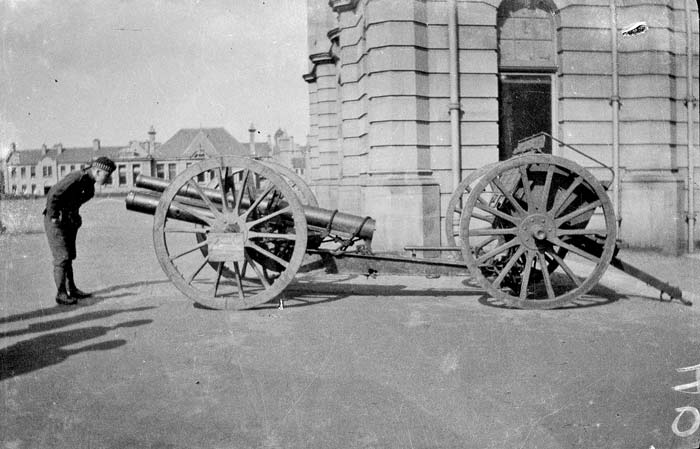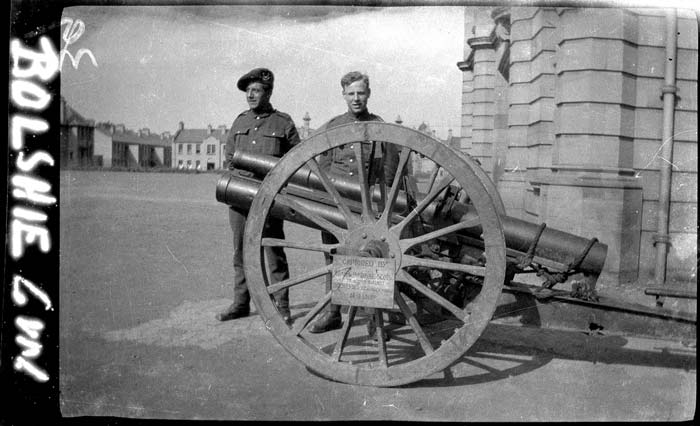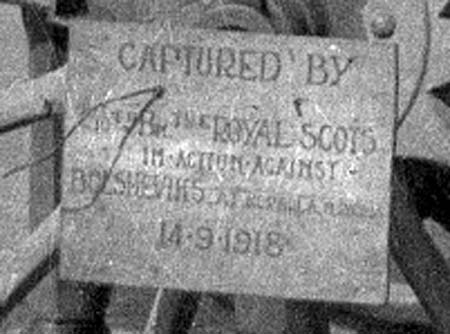 .....and its origin, only 6 months
or so previously.....
"The Demob. Office"....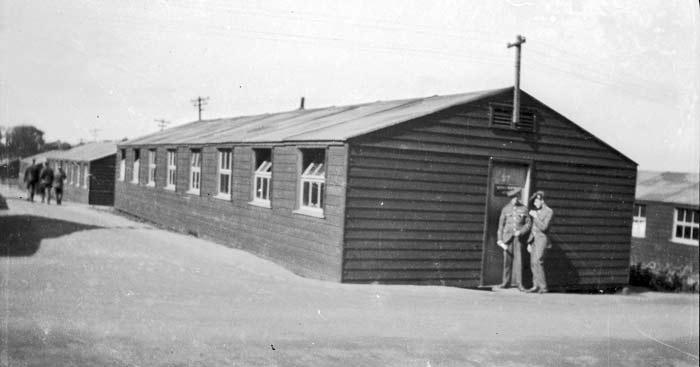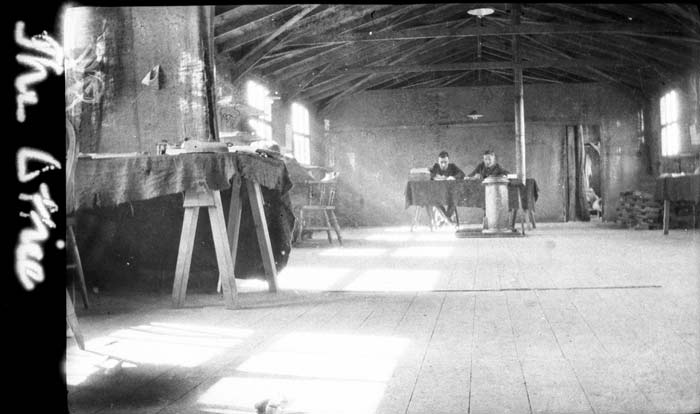 A tank exercise, using a smoke screen.....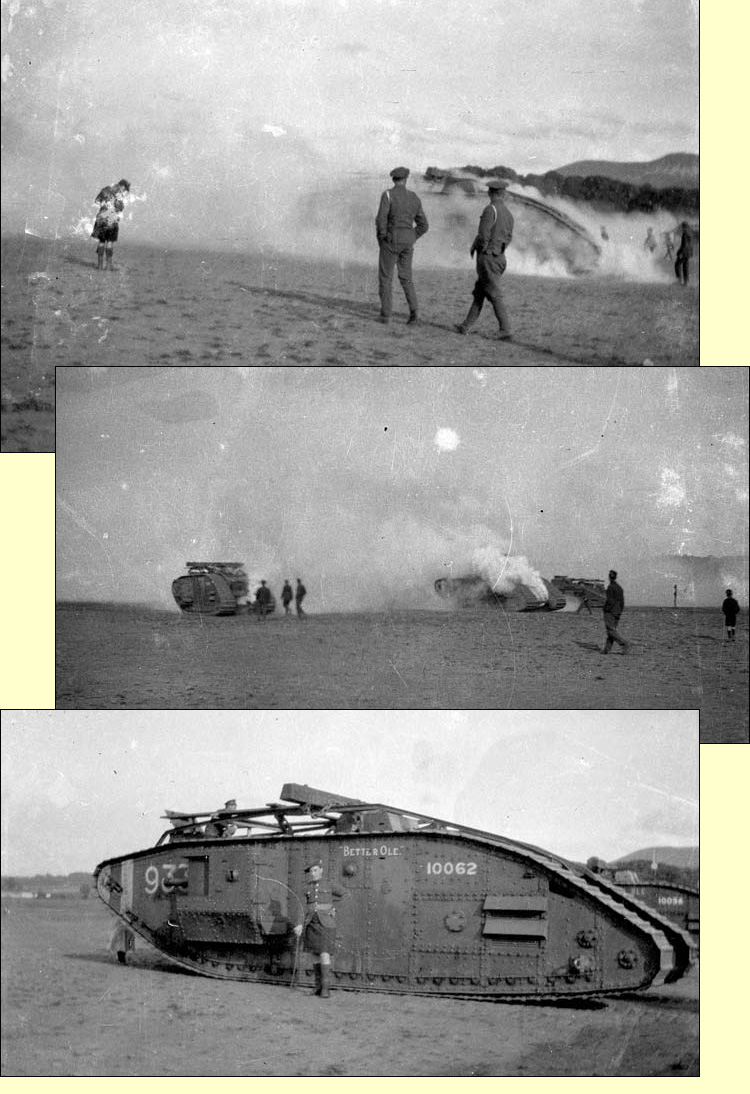 The above tank images have been the subject of interest to several Great War historians. Staffshomeguard is indebted to Mr. Dick Harley, through the good offices of Dr. Mike Taylor, for the following comments:


The two heavy tanks are Mark V* Males (pronounced "Mark V Star"). The nearer tank ("Better Ole") is serial number 10062, training number 933, while what I presume is "Top 'Ole" beyond it appears to be serial number 10034. Both tanks were built by Metropolitan Carriage, Wagon & Finance Company of Birmingham, in the second batch of Mark V* Males. No.10034 has its semaphore signalling device erected - the white stalk with the disc projecting above its roof. We can't see 10034's training number from this angle, but it would also have been a three-digit code beginning with "9".

The photo showing the Mark V* generating a smokescreen is most interesting. The engine must be running because the cloud of smoke is being recycled through the radiator's air intake louvres on the rear left side of the hull. The smoke itself appears to be generated by smoke candles carried on the stowage rack hinged to the rear of the armoured fuel tank, instead of injecting acid into the tank's exhaust pipe, which ends well above the source of the smoke in this photo.
The other interesting point is the third tank, beyond the smoke screen, immediately in front of the walking figure on the right side of the photo. It is a Medium Tank Mark C Hornet, serial number unknown. There is something behind the Hornet which alters the shape of its roof line, but its long fighting turret, and its rear horn with the rectangular mud chute casting a shadow, are both clearly identifiable.


Mark V* tanks took part in the July 1919 Victory Parade through the streets of Edinburgh but it cannot be confirmed whether or not these particular examples participated.

Dr. Taylor is able to confirm the location of the photographs: The Pentland Hills in the background, the screes and the wood halfway up are unmistakeable. It must be in the Swanston/Dreghorn area though exactly where I am not sure - but the views from the Edinburgh bypass are very like those.

ACKNOWLEDGEMENT
We are most grateful to Mike Taylor and Dick Harley for expert opinion on the tank images.
This Great War page is hosted by the Staffordshire Home Guard website - www.staffshomeguard.co.uk - a website devoted to the memory of Britain's WW2 Home Guards. To see the full contents of the website, please go to the Contents and Index Page.
Images © staffshomeguard 2009

AND ELSEWHERE WITHIN THIS WEBSITE:
L6-1 2009, updated Jan 2016)