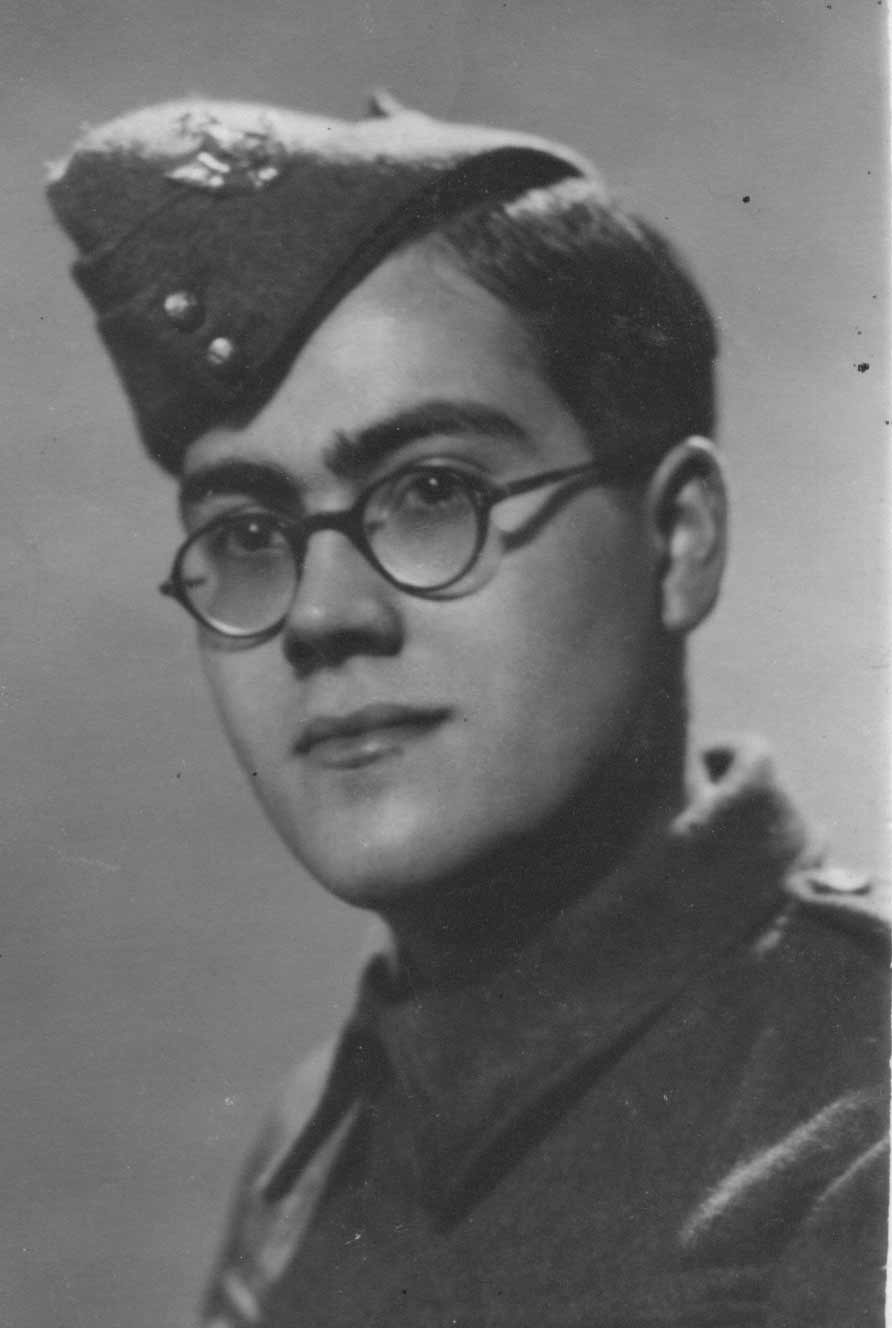 Eric Blain was a member of the Shrewsbury Home Guard during WW2. Little is known of the details of his service and further information both about him and about any of the Shrewsbury units would be appreciated by his family and staffshomeguard.
Eric often spoke of his time in the Shrewsbury Home Guard. For health reasons he was not called up for the regular forces although he was young enough, being only 19 in 1940. He was the son of a local dentist, Samuel Blain, and had attended the Lancastrian School and Shrewsbury Tech. Just prior to the war he had set up a radio shop in St. Julian's Friars in the town after being employed at the Sentinel Works making steam driven vehicles. With the outbreak of war he found himself back at Sentinel where he was involved in the manufacture of Bren gun carriers and, later, airfield lighting.
The Sentinel factory was big enough and important enough to warrant its own Home Guard unit and it may be that Eric was a member of that group, responsible for the defence of the works.
Eric's son recalls seeing a group photograph of his father's unit, possibly taken within the grounds of Shrewsbury Castle. This image is no longer available and the reappearance of a copy would be most welcome.
The one surviving image of Eric Blain in his Home Guard uniform is that shown above. It is a studio portrait taken by a Mr. Pollock of Shrewsbury (who may have been a Jewish refugee from Nazi Germany).
Eric retrained as refrigeration engineer after the war, working for several years for Bland Brothers of Mardol and later for the Midlands Electricity Board in various capacities until retirement. He died in June 1993.