HOME GUARD MEMORIES AND INFORMATION - OTHER COUNTIES (M-S) - OXFORDSHIRE
3rd OXFORDSHIRE BATTALION, WITNEY Coy.
DE HAVILLAND Platoon
and
ERIC MUNTON

This a page within the www.staffshomeguard.co.uk website. To see full contents, go to SITE MAP.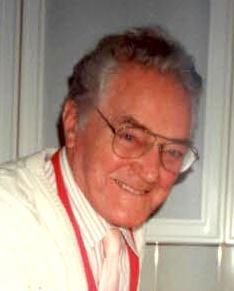 Eric Munton (1910-1995 and seen right in later life) was employed by de Havilland's during the war years from 1940 and for a period afterwards up until 1947. He was a colleague of Stan Britton and Harold Green who are mentioned in their own pages on this website. He was a Fitting Shop foreman there, and later a Rate Fixer.
Like the two other men, Eric was a member of the factory Home Guard unit. Just one piece of evidence of his Home Guard activity survives. This confirms that L/Cpl. E. Munton of the De Havilland Platoon, Witney Company, 3rd Oxfordshire Battalion has in September 1943 achieved a level of proficiency in general knowledge, the use of various weapons, battlecraft and map reading. It no doubt conceals many evenings and weekends of intense effort, entirely unpaid and carried out in addition to a punishing routine at the "day job".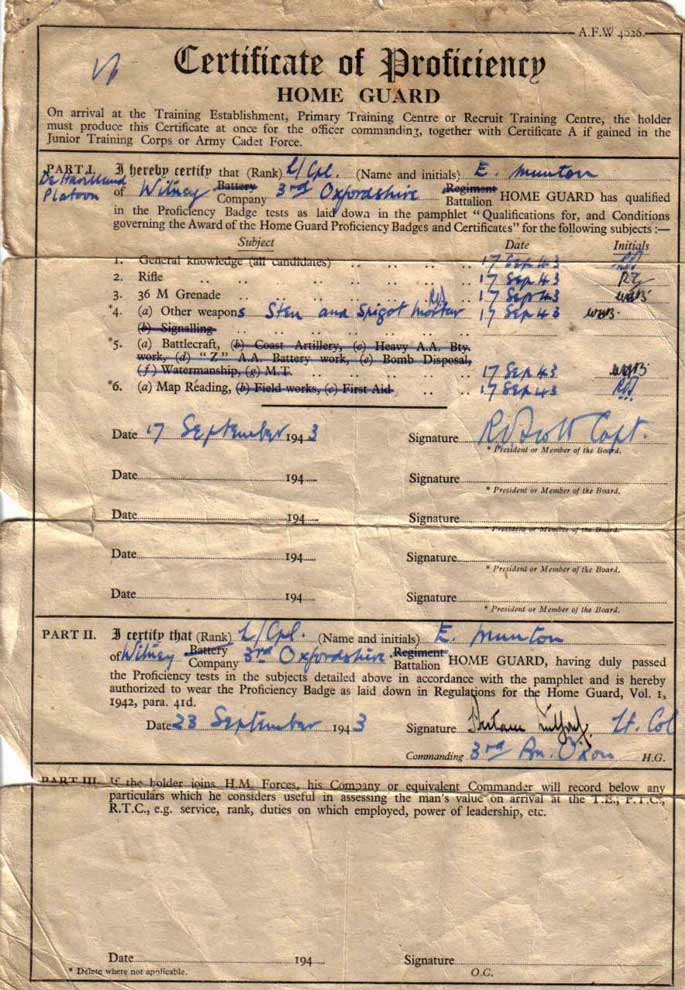 Some glimpses of that "day job" also survive, such as his duties as an Instructor in the Company Engineering Section, wound down when the need for trained personnel and no doubt the wartime government contracts to fund them with started to evaporate.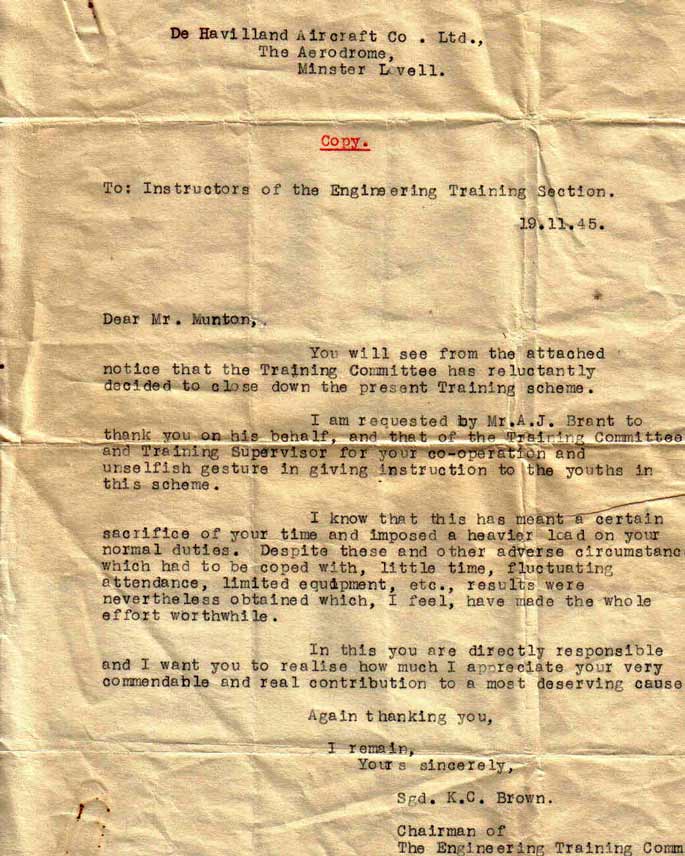 By that time the site at Witney was reverting to more peaceful activities. Here is one of the Company's products, a DH Rapide in civilian livery, photographed at Witney probably in the bad winter of 1946/47 - a stark contrast to the hangar full of Hurricanes which appears on one of the other Witney pages of this website. Individuals in the group in front of it remain unidentified.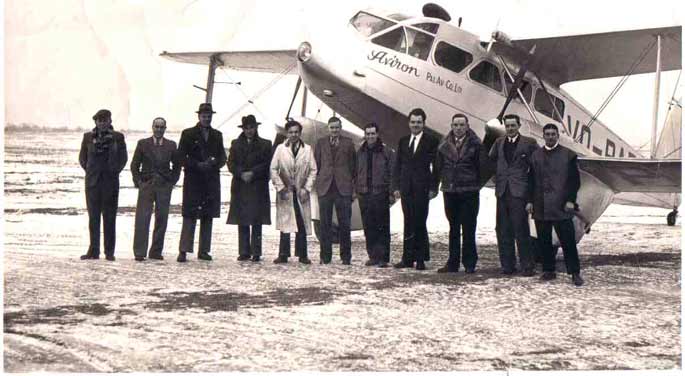 Eric Munton later moved with Stan Britton to Hatfield and finally left the service of de Havilland's in 1952 when he received a glowing reference from his manager during the war at Witney, Mr. K.C. Brown.
***********

Further information on the de Havilland Witney platoon and others of its members, Stan Britton and Harold Green, is available elsewhere on this website.

ACKNOWLEDGEMENT
We are most grateful to Paul Munton, Eric Munton's son, for these memories of his father and his permission to reproduce them here. Images © Paul Munton 2010