MEMORIES AND INFORMATION - WARWICKSHIRE
KYNOCH WORKS, BIRMINGHAM
HOME GUARD COMPANY
Magnified Images
This is a page within the www.staffshomeguard.co.uk website. To see full contents, go to SITE MAP.
This is a picture of Officers and NCOs of the Kynoch Works, Witton, Birmingham Home Guard unit, more officially "B" Company, 46th Warwickshire (Birmingham) Battalion dating from 1944.
For further information, please return to the main Kynoch Home Guard page.
If you can provide further identifications - and these would be very welcome - please use FEEDBACK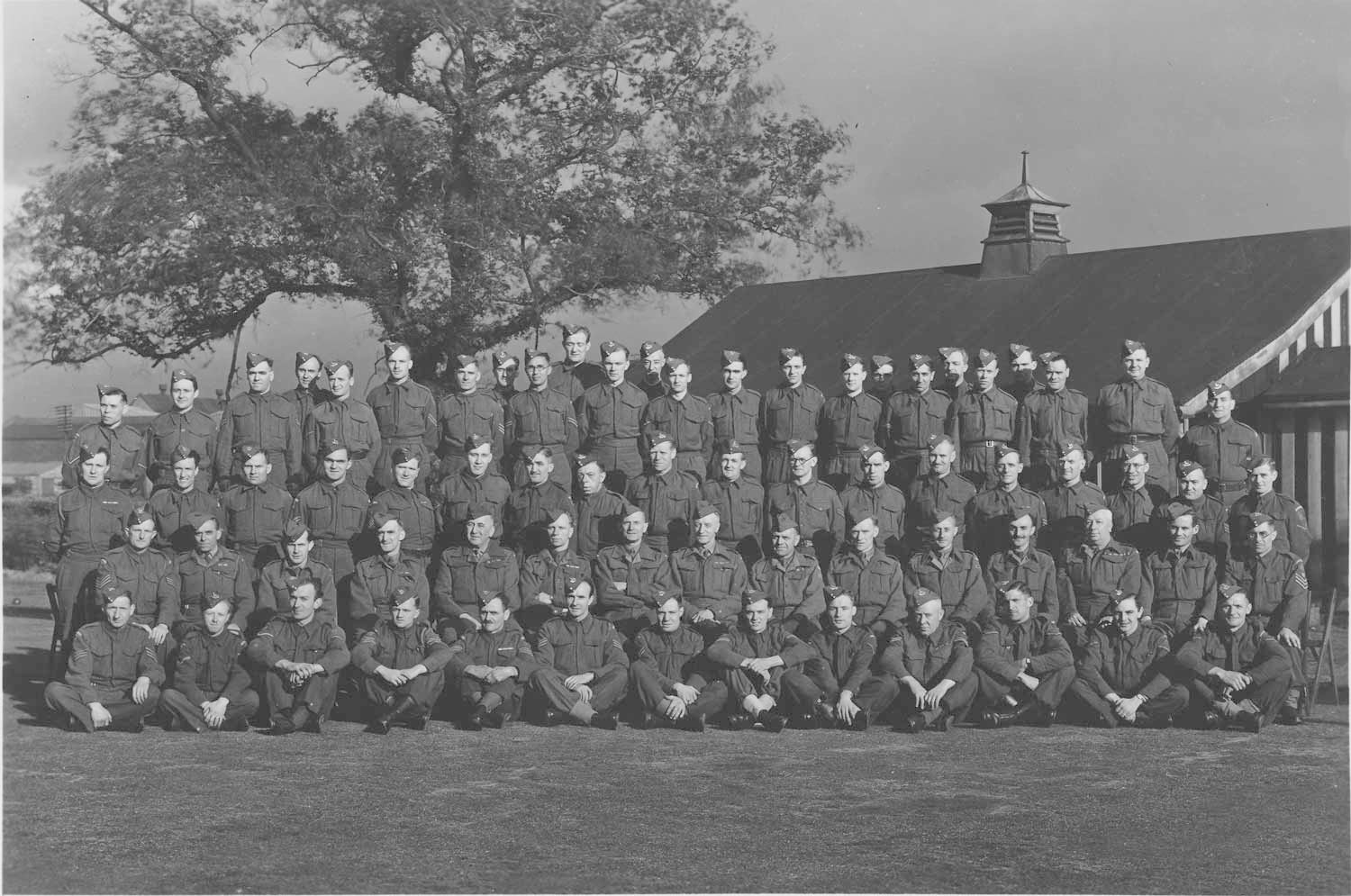 Click on image to return to original Kynoch HG main page
Identifications to date:
Second row, seated, from l. to r. - 3rd, Lt. R. King; 6th, Lt. E. Long;
7th, Capt. H.O. Smaldon; 8th, Major H.D. Cann; 9th, Lt. W. Parry; 15th (at end of row), Sgt. Albert George Harper.
Fourth Row - 11th (out of 15) from left, Reg Harper (brother of Albert George Harper).

Most of the following officers will have been present: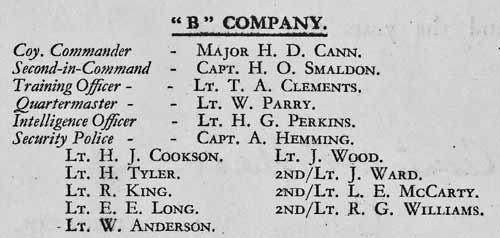 A magnified map of the ICI Witton site, Kynoch Works from the late 1930s:
Grateful acknowledgement is made to Gerry Long for the above image. And also to those who have also helped in identification of individuals including the late Nora (Thomas) Myers and Alan Harper.
Group image © Gerry Long 2010
21A