MEMORIES AND INFORMATION - SHROPSHIRE


OSWESTRY HOME GUARD

This is a page within the www.staffshomeguard.co.uk website. To see full contents, go to SITE MAP.

An image of part of Oswestry Home Guard survives. It is of unknown date but probably shows members of a platoon at a fairly early stage in the Home Guard's history.
Just one member has so far been identified, George Cartwright. He is in the front row, fourth from the left.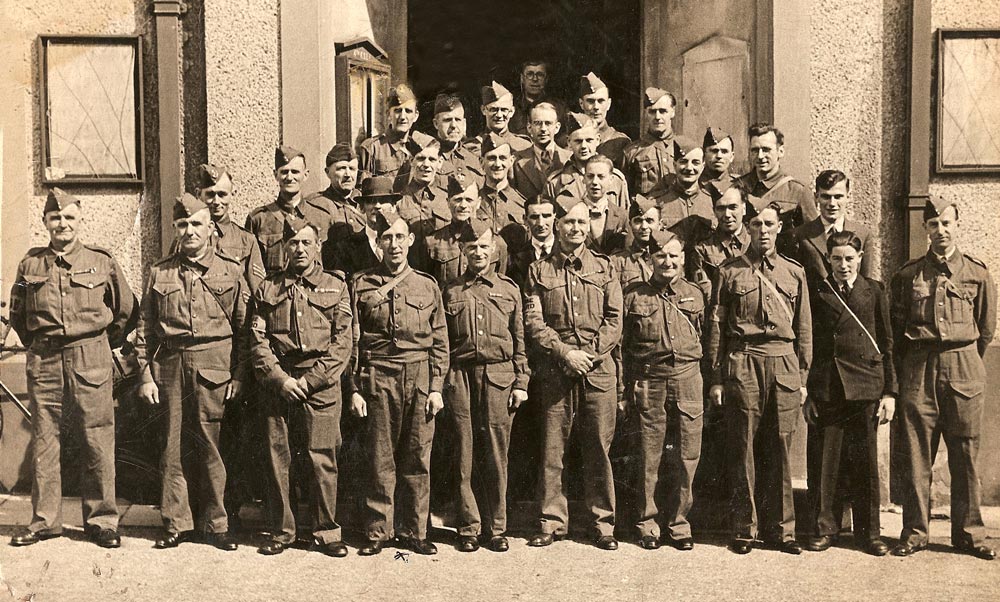 Further images of an Oswestry Home Guard unit, and information on one of its members, Pte. Jack Griffiths, can be seen here.
ACKNOWLEDGEMENT
Staffshomeguard is most grateful to Steve Goodall of Chelmsford, (grandson of George Cartwright), for providing this image and permitting its publication on this website.
Image © Steve Goodall 2009
x73