John Edward Griffiths, normally known as 'Jack', was a member of the Oswestry Home Guard for a brief period during WW2. Little is known of his service and further information would be appreciated by his family and staffshomeguard. Several interesting images of Jack and his comrades do, happily, survive.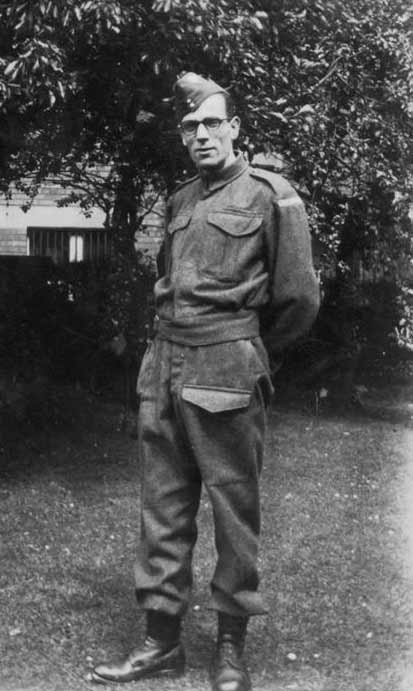 Jack Griffiths was born in Poncau/Rhosllanerchrugog in 1903. When he was ten years old he was forced to leave school due to major surgery caused by peritonitis. Although the doctors believed Jack could not possibly survive, his mother, wife of a coal-miner with several other children to care for on a very limited income, nursed him back to health. Jack was left with a cavity in his side, and was supported by a truss until he died, back home in Rhos, in 1962. Jack was trained as a barber, and married Mary Ellen Roden from Wrexham in 1934. They set up a hair-dressing business in Pentre Broughton, and moved to Oswestry at the end of the 1930s, where Jack continued his occupation as a barber, and Mary kept house for a Mr. Ray, a local bank manager and his family. Jack was very proud of his Welsh roots, so when Mary became pregnant he arranged for their son, David, to be born in a maternity home in Ruabon, which took place in March, 1940. The family moved to Rhyl some time before the end of WW2.
Despite the lasting effects of his peritonitis, Jack volunteered for the Oswestry Home Guard, but was discharged when his medical condition became known.