MEMORIES AND INFORMATION - SHROPSHIRE:

WELLINGTON, SHROPSHIRE

(RAILWAY HOME GUARD PLATOON)
This is a page within the www.staffshomeguard.co.uk website.
To see full contents, go to SITE MAP.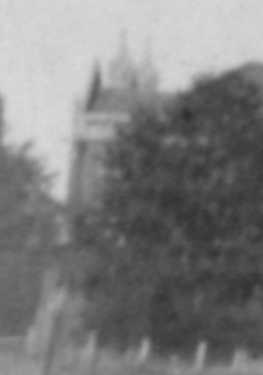 The photograph below was taken in August 1942 and shows members of a platoon which comprised exclusively or mainly local L.M.S. and G.W.R. employees. The majority of its members were G.W.R. staff from Wellington but L.M.S. stations such as Trench and Hadley also contributed to the unit.
The location is almost certainly in the extensive grounds of Wrekin College which the local Home Guard (and its predecessors in the Great War) used for training purposes. Visitors to the site who know the town may recognise the distinctive outline in the distance on the left of the main picture as part of the College buildings.
(Source of this information: Mr. Allan Frost, local historian, whose father is remembered here, and whose publications are listed here).
We are indebted to the late Mr. Arthur Hounslow (originally of Hadley and later of Admaston, Shropshire), an ex-member of the unit, for providing the photograph and some of the names; and to the late Mr. Colin Anderson for providing many others. (Colin was formerly of Ketley Bank and Haygate Road, Wellington, and later a resident of Codsall, Staffordshire; his father-in-law was the late Robert Morgan who appears in the photograph).
We should welcome further identification and any other information.
(Click here for a HIGHER DEFINITION VERSION of this picture )
Names, counting from the left
Back row:
Arthur Jones (Signalman), Rollason, Jones (Porter, later Signalman), Madeley??, Robert Morgan (Driver), Bill Arnold (Shed Coalman), Sam Humphries (Fireman), Unidentified, Arthur Hounslow (Booking Clerk), Jack Edwards (Driver), Roy Vaughan (Fireman), Rollason.
Middle row (all kneeling):
Fred Abel, Unidentified, Unidentified (Goods Dept.), George Wise (Shed Coalman), Unidentified, Unidentified, Jim Woodfin (Signalman), Unidentified.
Front row (all sitting):
Unidentified, Unidentified, Unidentified, Unidentified, Jack Isaacs (Fireman), Unidentified.
From the same source a further image of the Wellington Railway platoon has come to light (June 2007). This is again dated August 1942. Mr. Hounslow is second left at the rear. Help with further identifications would be welcomed.